Shimmer overdose
Updated on Jul 25, 2011 07:22 PM IST
The second day of Synergy1 Delhi Couture Week saw collections that were replete with bling and gota.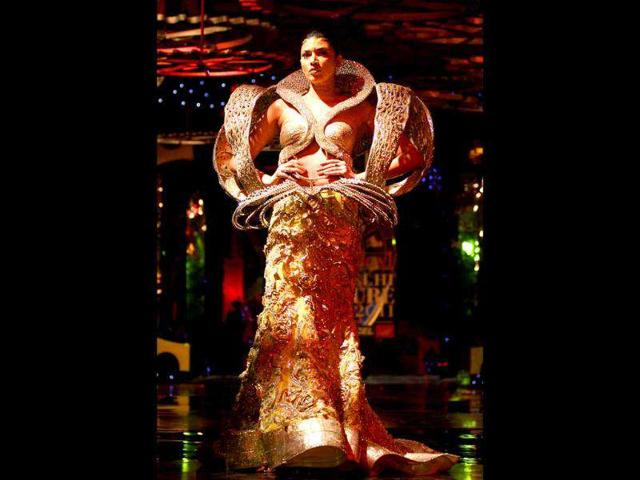 Designer: Manav Gangwani
Known for: Bling outfits
Review: Gangwani created a grand and opulent backdrop on the runway that was befitting to a couture presentation, thereby pushing aside some of the stalwarts in terms of overall drama. There was a time-wheel and mirror panels. His creations had mesh attachments and a generous sprinkle of Swarovski crystals. Outfits were sensual and had an eccentricity attached to some of them that is quite warranted in a couture presentation.
Designer: Meera and Muzaffar Ali
Known for: Pastel hues
Review: Meera and Muzzafar Ali showcased an ensemble that had some interesting and some jarring (bright gold-edged outfits were a bit hard on the eye) elements. The collection made a slow start with the ones that came in the beginning casting more of a prêt impression than that of high fashion. No doubt the designer duo makes beautiful outfits, but from the point of view of high fashion, they could have definitely included many more creative inputs.
Designer: Suneet Varma
Known for: Chiffon saris
Review: Varma's creations had both clean as well as extensive surface ornamentation and the designer chose to stick to Indian bridal silhouettes, with some of them styled contemporarily (sari worn short over churidaar for instance was interesting). Colour palette ranged from brights to subdued.