Women in Japan are tiring of pastel pink and rhinestones
Japan's male-dominated businesses are starting to ditch long-held views about what kinds of products women want as female consumers flex their growing spending muscle.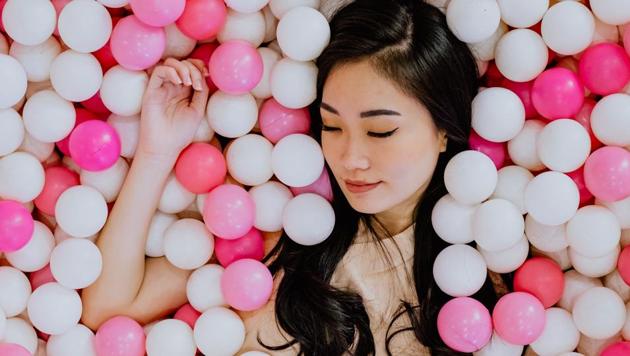 Updated on Nov 09, 2018 01:38 PM IST
Japan's male-dominated businesses are starting to ditch long-held views about what kinds of products women want as female consumers flex their growing spending muscle.
While the result--more goods that emphasize the practical rather than the pretty--is the way it's long been in many other economies, Japanese design for women has shown a lingering tendency to stereotype with cutesy forms and pastel pinks.
Time-pressed women like 29-year-old Ruriko Saiki are forcing change via their spending choices. She's among the 1.9 million women who've entered the nation's workforce over the past decade, while 910,000 men have left.
"Making things glittery and covering them with rhinestones is just plain wrong," said Saiki, who works in sales at an IT firm in Tokyo. "I want more products that save time."
Some of those same companies that have been recruiting more women are now looking to better serve their demands as consumers.
Robot vacuum cleaners, hi-spec washing-and-drying machines and higher-quality prepared meals are among the items in demand from women, many of whom are ordering by smartphone for home delivery or for picking up at their local convenience store on their way home from work.
Japan is outside the top 100 nations in gender equality, and Prime Minister Shinzo Abe's 'womenomics' campaign hasn't reached its targets for female representation in leadership roles, but it has overtaken the U.S. in the proportion of women working.
Masayuki Nakajima, a middle-age male engineer at Daihatsu Motor Co., embraced a change in design after being approached by a group of women colleagues who had ideas for reviving the flagging fortunes of the Mira Cocoa mini car.
They told him the design was "too cute' for today's women and failed to address some basic needs of female drivers. The result was the Mira Tocot: a simpler design that was easier to handle in narrow streets and tight parking spaces, and came with a more reasonable price tag.
The Tocot reestablished the Mira model in the top 10 best-selling mini-cars in Japan when it launched in June.
"I came to realize that a male perspective of a woman's needs doesn't work," said Nakajima.
"No woman wants a cutesy car," said Junichi Abe, a marketing research chief at Mitsubishi Research Institute. Abe, a middle-age man who worked with female writers to publish a book focused on women's consumption, said the key for companies now is to realize that "what's more important is how much time things save and how useful they are."
Over the past four decades, there has been a complete reversal in what Japan's households look like. In 1980, there were 11 million households with housewives, and 6 million with dual incomes. Fast forward to 2017 and it had almost reversed.
In a lifestyle survey conducted by Panasonic Corp. on working couples in their 30s and 40s, over 90 percent wanted more time and psychological room to breathe. That finding convinced Panasonic to squarely target busy working couples with robot vacuum cleaners, dishwashers and washer-driers.
"Double income households choose utility over price," said Miho Fujita, spokeswoman at Panasonic. "Even if it's more expensive, if the product can solve problems with money, our customers buy it."
Panasonic's roughly 150,000 yen ($1,300) robot cleaner has sold 50 percent more than its target, while its latest washer-drier has 40 percent more sales than last year's product, despite a mark up in price to around 380,000 yen.
It's only natural that women are going to spend more if they earn more, said Mari Iwashita, chief market economist at Daiwa Securities Co. in Tokyo, noting how economic reports about the impact of more female labor in the work force tally with her own personal experience as a working woman.
'When they say prepared meals are selling really well with the rise of the dual-income generation, I think, 'Hey, they're talking about me'.'
Close Story