Diet according to blood type, what to eat and avoid for weight loss, good health
Aug 20, 2018 09:50 AM IST
Blood type diet: The key to good health and weight loss success may lie in eating as per your blood type and your body's specific requirements. Find out all about the diet that centres on your blood group.
While you may diet and exercise based on your weight and BMI, another factor that can help with good health and weight loss is your blood group. Based on whether you belong to blood group A, B, AB or O, your nutritional plan can be customised for best results. We are talking about Eat Right 4 Your Type, also known as the blood type diet, which was created by naturopath Peter J D'Adamo in 1996.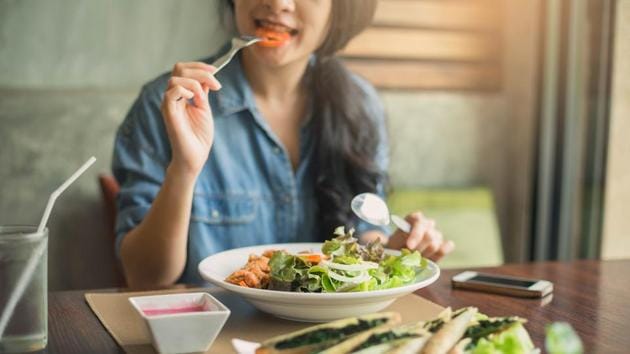 Also Read: To lose weight, don't fall for the smaller plate shortcut. It won't help
D'Adamo claimed that the food you consume reacts chemically with your blood type. So, following the blood type diet could help you digest food more efficiently and prevent disease. Like with most diets, it is best to consult a nutritionist before opting for the diet.
Here's what the diet recommends for different blood types:
* Type O blood: People with type O blood are recommended a high-protein diet which includes poultry, fish, and vegetables, but is light on grains, beans, and dairy. People with this blood group are believed to have higher secretions of stomach acids and are prone to digestive problems and thyroid disorders.
* Type A blood: People with Type A blood are advised to eat a limited meat diet, and instead eat more of fruits, vegetables, beans, legumes, and whole grains. D'Adamo suggests that such type A blood people tend to have a sensitive immune system. People with this blood group may also be susceptible to diabetes and obesity.
* Type B blood: People with Type B blood should avoid corn, wheat, lentils, tomatoes, peanuts, sesame seeds and poultry. Instead, they should eat green vegetables, eggs, and low-fat dairy. People with type B blood tend to have higher than normal levels of cortisol hormone which can lead to autoimmune diseases, obesity, diabetes and inflammatory diseases.
* Type AB: People with AB type blood should include foods such as tofu, seafood, dairy, and green vegetables. Since they have low stomach acid and are prone to digestive trouble, they should avoid caffeine, alcohol, and smoked meats, advises D'Adamo.
Follow @htlifeandstyle for more