Diet drinks only for adults, not kids and teens
Updated on Aug 18, 2018 01:40 PM IST
Diet drinks are not recommended for kids and teenagers due to the inconclusive evidence on the effect of artificial sweeteners, says this new advisory by the American Heart Association.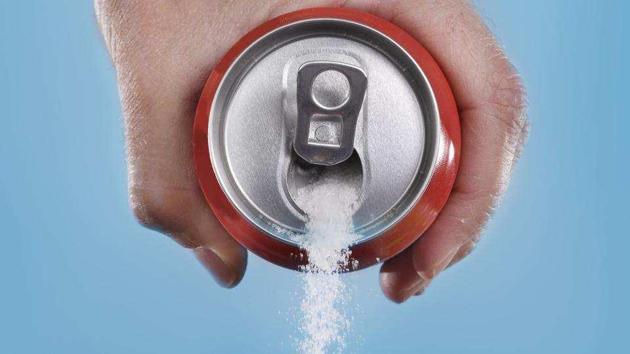 In the face of inconclusive evidence on how artificial sweeteners affect health, a new scientific advisory warns children and teens not to have diet drinks, but says adults can have them as transition beverages if they're having trouble replacing sugary drinks with healthier options like water and milk.
The scientific advisory from the American Heart Association (AHA) published in the journal Circulation last fortnight follows a clutch of studies that have linked artificial sweetened drinks with dementia, weight gain, diabetes, heart disease and stroke, among others health problems.
The American Diabetes Association already recommends diet drinks as a substitute for sugary beverages. According to the AHA, artificially-sweetened drinks are useful for short-term weight control, but the healthiest alternative is replacing sugary drinks with water. The only exception was made for children with diabetes, who when eating a balanced diet and closely monitoring their blood sugar, can substitute low-calorie drinks for sugary ones when needed, the committee said.
"It is clear that there is a need for further research on the effects of low-calorie sweetened beverages as they pertain to energy balance, cardiometabolic risk factors, and risk of CVD and other chronic diseases," write the scientific committee chaired by chair Rachel K. Johnson, a professor emeritus of nutrition at the University of Vermont, US. "Based on the evidence available at this time, this is the best advice we have."
The new science review included eight low-calorie artificial sweeteners, including two extracts from plants. The artificial sweeteners, all of which are also available as food additives in India, are saccharin, aspartame, acesulfame potassium (Ace-K), sucralose, neotame, and advantame. The other two plant-based high-intensity sweeteners widely available are steviol glycosides obtained from the leaves of the stevia plant (Stevia rebaudiana Bertoni) and extracts from Siraitia grosvenorii Swingle fruit (monk fruit).
Low-calorie sweetened drinks became a popular replacement for sugary drinks that lead to weight gain and metabolic diseases, such as diabetes, two decades ago but with new studies raising red flags about the safety of diet beverages, consumption has fallen in many developed countries.
In the US, for example, adult consumption fell by a third in less than a decade, from an average of 5.6 ounces (165 ml or half a can of a diet drink) of low-calorie drinks a day in 2006 to 3.8 ounces (110 ml or half a cup) a day in 2014. Consumption among children also saw a marginal decline of about 30 ml a day in the same period.
Studies show that artificially-sweetened drinks help in weight loss, particularly when accompanied with behavioural weight-loss counselling, but long-term consumption leads to weight gain and health problems, including type-2 diabetes, stroke and non-alcoholic fatty liver, reported a study in the journal Obesity in March this year. Artificial sweeteners lead to diabetes by inducing glucose intolerance by altering the intestinal microbiota, reported a study in mice published in the journal Nature.
Another study published in the journal Stroke in 2017, found that drinking one or more artificially sweetened drinks a day raised the risk of stroke, all-cause dementia, and dementia related to Alzheimer's disease. The study did not find that same association with sugary beverages.
Apart from weight loss, diet drinks lowers cancer recurrence. People who drank diet soda after beating colon cancer were less likely to see a recurrence and less likely to die than those who didn't, found a study by at Yale Cancer Center in the US.
Scientists advise minimising consumption, especially by children, because there is no data on the long-term effects of diet drinks. Also, observational studies have inherent biases, such as people who are inactive and overweight with accompanying metabolic risk factors like insulin resistance, high cholesterol and hypertension are more likely to choose low-calorie drinks, which makes it difficult to get empirical data linking sweetener use to disease.
While the jury is out, have artificial sweeteners like dessert — once in a while and shared, whenever possible.
Follow @htlifeandstyle for more
Personalise your news feed. Follow trending topics