Expert advice: Here are tips to fight Polycystic Ovary Syndrome (PCOS)
Updated on Dec 07, 2017 07:16 PM IST
Polycystic Ovary Syndrome (PCOS) can be smartly dealt with if you are ready to make some lifestyle changes. We list a few easy-to-follow do's and don'ts.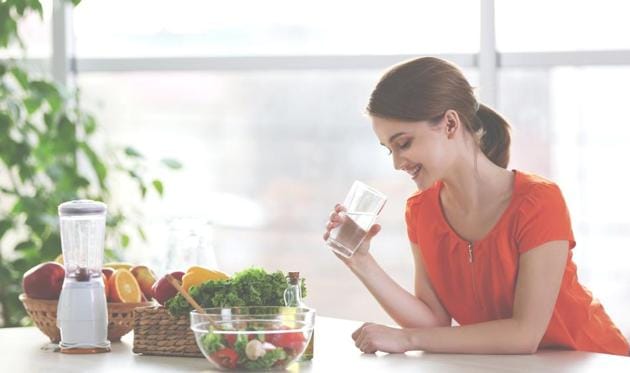 Polycystic Ovarian Disease (PCOD), caused by imbalanced hormones, is an ailment a lot of women face. "The common symptoms among teenagers are obesity, irregular menstrual cycle leading to having periods 2-3 times a month, excess hair on face and body, and acne," says Dr Anuradha Kapur. However, it can be combated by making a few lifestyle changes.
The Right Diet

Cutting out on carbohydrates (potatoes, white rice, etc.), and adding high-fibre vegetables, lean proteins and anti-inflammatory foods like turmeric, tomatoes help. Always prefer brown rice, whole wheat pasta, and whole wheat bread, over white rice, pasta, or bread.
"One must not skip any meals. Eating at regular intervals helps in balancing hormones. A proper diet plan means heavy breakfasts and smaller dinners," recommends Nmami Aggarwal, celebrity nutritionist and dietician.
Water your body
Keep yourself hydrated; try to drink 2-3 litres of water a day. Avoid alcohol, as many alcoholic drinks are high in sugar. Women with PCOD already have high blood sugar levels, thus alcohol is very harmful for them. Alcohol can even raise oestrogen levels.
Avoid processed food
Foods like breakfast cereals, cheese, frozen food, tinned vegetables and juices are very unhealthy. You can have a small piece of jaggery to satiate your sugar craving. It even helps in dealing with PCOD. "High GI (glycemic index) foods such as sugar, flour, rice, white potatoes, and some fruits like bananas, grapes, cherries, watermelons, raisins, and many breakfast cereals, including puffed rice and corn flakes, should also be completely restricted," adds Aggarwal. GI is a measure of how quickly a food increases the blood sugar levels. Low GI foods help women facing PCOD in maintaining blood sugar levels.
Exercise regularly
Like most other diseases, routine physical activity helps in PCOD as well. When combined with the right diet, exercise can help in maintaining weight and reducing PCOD effects.
Personalise your news feed. Follow trending topics