Dead man still walking: Irish club made 'grave mistake'
Updated on Nov 28, 2018 10:03 PM IST
The club did not say if the "error of judgement" was a simple mistake or a ploy to have the match cancelled.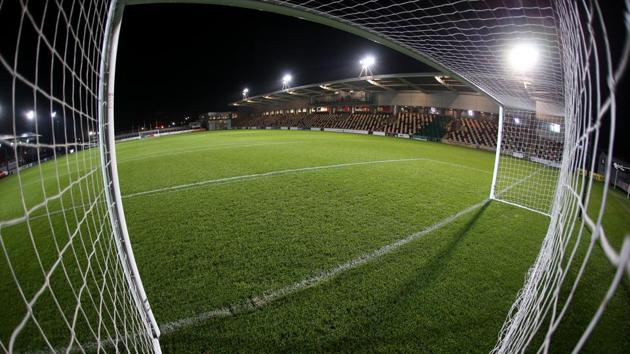 News of footballer Fernando Nuno La Fuente's death, as American author Mark Twain said of reports of his own demise, have been greatly exaggerated and prompted an abject apology from his Irish club Ballybrack FC.
The south Dublin outfit had reported they were not feeling up to playing their Leinster League match with Arklow due to Spanish player La Fuente's death in a motorbike accident early on Friday morning.
"It has come to the attention of both the club, senior players and the management team that a gross error of judgement has occurred emanating from correspondence sent from a member of the senior set up management team to the Leinster Senior League," read the Ballybrack mea culpa on their Facebook page.
State broadcaster RTE reported that the club secretary is no longer with Ballybrack.
"This grave and unacceptable mistake was completely out of character and was made by a person who has been experiencing severe personal difficulties unbeknownst to any other members of the club," said the club's Facebook post.
The club did not say if the "error of judgement" was a simple mistake or a ploy to have the match cancelled.
La Fuente, who has moved to Galway in the west of Ireland, told RTE on Wednesday he had been contacted by Ballybrack last week to be told he may feature in a story.
"I thought it was going to be me breaking a leg or something like that," he said.
"I was at home yesterday after my work finished.
"I was playing some video games. They told me: 'You're a celebrity.'"
La Fuente at least could see the funny side of it.
"It's funny for me because I've been watching my own death."
The Leinster League authorities have launched a probe and admitted they were baffled.
- 'A bit extreme' -
"We don't honestly know why they did it," Leinster League chairman David Moran told RTE. "It seems a bit extreme to do something like that to get a game off. All they had to say was they were giving a walkover and they'll get their fine and that's the end of it."
All of the Leinster League matches last weekend were preceded by a minute's silence -- Liffey Wanderers posting a photograph of the tribute at their match on Twitter and expressing their "heartfelt sympathy" --- and the League placed a message of condolence in an Irish newspaper on Monday.
"We acted in good faith," said Moran. "We had a minute silence at the weekend for that young lad. It's absolutely ridiculous."
Moran said he began to suspect something wasn't right when he rang the club on Monday morning.
"The young lad didn't die in a motorbike accident last Thursday," said Moran.
"He went back to Spain four or five weeks ago apparently.
"We wanted to show our sympathies and go to the mass and maybe meet the family and see what we could do to help in this horrible situation.
"And we were told he was flown back to Spain on the Saturday.
"Straight away, that rang alarm bells for us. How would you die early on Friday morning and be flown back to Spain on the Saturday?"
The Irish Times reported that the league would meet on Thursday night to decide ona punishment for the Ballybrack club.
Personalise your news feed. Follow trending topics