I could quit: Under-fire Manchester United manager Louis van Gaal
Louis van Gaal said that he could quit before a possible ouster after his position as Manchester United manager became even more precarious following a fourth successive defeat.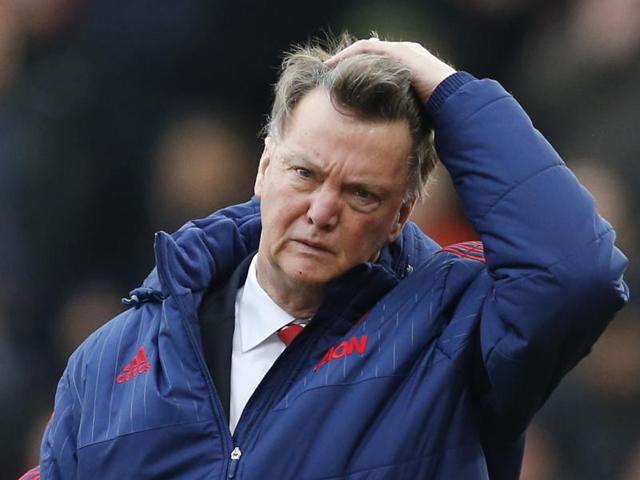 Updated on Dec 27, 2015 10:13 AM IST
Dutchman Louis van Gaal said that he could quit before a possible ouster after his position as Manchester United manager became even more precarious following a fourth successive defeat.
The under-fire Dutchman, 64, looked like a condemned man throughout United's timid 2-0 loss to Stoke City at the Britannia Stadium on Saturday and then in the inquest that took place afterwards.
Read | Stoke City pile on van Gaal's misery as Man United lose again
When grilled about the firestorm of speculation surrounding his likely sacking and the possible appointment of Jose Mourinho, van Gaal intimated that he may be about to walk away from a job that has undergone a dramatic downturn in fortunes in the past month.
While refusing to confirm or deny whether he has received assurances from the United board, he did state: "I have said already in former press conferences that it is not always that the club has to fire or sack me. Sometimes I do it by myself.
"I am the one who wants to speak first with the board of Manchester United, with my members of staff, with my players and not always you (the media)."
On top of that, the Dutchman -- appointed in July 2014 -- failed to give a convincing answer when asked whether he would still be in charge for United's next game against Chelsea at Old Trafford on Monday.
"You will have to wait and see, but I think so," he said. "I feel the support of everybody in the club."
Read | Manchester United players to fight for Van Gaal: Rooney
United have slipped to sixth in the Premier League after three consecutive defeats -- the second such sequence under van Gaal -- and were knocked out of the Champions League after a 3-2 loss at Wolfsburg earlier this month.
Rather than his usual ebullient self, Van Gaal cut a forlorn figure at times as what he had described as a "must-win" game turned into a nightmare.
He put that down to his players' fear of failure and conceded that United must somehow find the courage to overcome that if they are to arrest their slide.
"We didn't dare to play the football that we can and I have analysed it as a consequence of the circumstances: the pressure that you have to cope with as a player group, as an individual player," he said.
"We gave a bad goal away in the first instance, but the main reason is that we could not cope with the circumstances. We did not play our way of football.
"At half-time, I said to my players we have nothing to lose, and then you can cope better with that in the second half. But it was not good enough.
"I do my utmost to find solutions to cope with the pressure, but at the end my players have to do that by themselves, and I help them."
Depay blunder
Van Gaal pointed to the dreadful back header by Memphis Depay that gift-wrapped Stoke's first goal for Bojan Krkic in the 19th minute as the main reason for United's latest defeat.
"We gave a bad goal away and that influenced the game much more than everybody thinks," he said.
Stoke added the scalp of United to recent home victories over Chelsea and Manchester City, although results elsewhere meant that they remained in 11th place in the Premier League table.
Read | Arsenal thrashed 4-0 by Southampton, miss out on chance to go top
Manager Mark Hughes hopes it will be the springboard to achieve another commendable top-half finish in his reign at the Britannia.
"A top-10 position is what we want, so the aim is to remain where we are now," said the former United favourite, who saw Austrian forward Marko Arnautovic fire home Stoke's second from 20 yards in the 26th minute.
"We talked about being on the front foot and having a high tempo to our play.
"I thought we produced a similar first-half performance here that we showed against Manchester City, so we're delighted that we were able to do it again."
Read more:
Pressure increases on Van Gaal after Norwich defeat
Van Gaal 'worried' over Manchester United's attacking crisis
Close Story