Honey traps or online scams, fraudsters use social media as their new hunting ground
Hindustan Times, Gurugram |
, Gurugram
Pavneet Singh Chadha
Jun 27, 2018 04:05 PM IST
The most common cyber crime is still credit/debit card fraud with 1,122 complaints, Facebook-related cases of cheating are third on the list, next only to internet fraud with 183 complaints.
After phishing and lottery scams, cyber criminals seem to be turning to social media platforms for duping naive and gullible people. From posing as businessmen looking for an investment opportunity in India to laying honey traps, fraudsters are increasingly targeting people through social networking sites.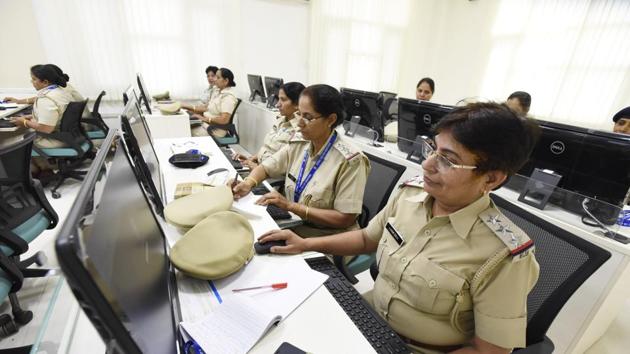 This year's police data shows that while the most common cyber crime is still credit/debit card fraud with 1,122 complaints, Facebook-related cases of cheating are third on the list with 181 complaints, next only to internet fraud with 183 complaints. Email frauds accounted for 75 cases, and 70 complaints were related to Whatsapp fraud; the rest were miscellaneous.
Inspector Anand Kumar, station house officer of DLF-5 cyber crime police station, said, "The modus operandi has changed from lottery and phishing email scams to targeting people, typically middle-aged women, through Facebook messenger. They establish trust by chatting over a few months."
"The accused look for profiles of women in the 35 to 45 years age bracket. They befriend them, and later ask for money by weaving a fake story. The initial point of contact is Facebook messenger. Later, they share local mobile numbers, whose SIMS are registered under fake names, making it difficult for us to trace them," said head constable Naveen, investigating officer in a recent case of online fraud.
Police said this modus operandi is being increasingly adopted by foreign nationals.
"In the recent cases reported from Gurugram, we have seen an increased involvement of foreign nationals. In most cases, their visas are found to have expired, but they continue to live in India. In Delhi, they are concentrated in Tughlaqabad Extension and Okhla; many are in Bengaluru. We know of three to four such gangs operating at present," Kumar said, adding that tactics for duping people vary, ranging from assuming the identity of a foreign national looking for a bride to enticing people with business ventures.
Honey traps
On January 9, a city-based woman, who works as a tailor at the Air Force station in Palam Vihar, received a Facebook friend request from a man who identified himself as Pascal Wood from Glasgow, Scotland.
He befriended the woman through a social networking site, and gained her trust by showing sympathy as she is hearing and speech impaired. Wood told her he would send her gifts, such as laptop, mobile phone, jewellery, gold watch and 20,000 pounds cash. He even sent her a photograph of the packed gifts.
Later, she received a text stating that her parcel had arrived in New Delhi and that she could claim it by depositing a "customs clearance and courier fee" of ₹30,999. Over the next fortnight, the woman received several messages asking her to deposit different fee of varying amounts. By the time, she realised that she was being duped, she had deposited ₹14,95,229 in different bank accounts through more than 20 transactions.
On June 9, police arrested Ezekiel Paul Bgomi—a Nigerian national, to whose account a part of the money was wired—for allegedly duping her.
Herbal seed business
Another common tactic employed by fraudsters is to pose as officials of an international pharmaceutical company in urgent need of a supplier of rare Indian herbal seeds used to manufacture medicines, police said.
In January, two foreign nationals were arrested for duping two city-based businessmen of ₹32 lakh. An assistant sub-inspector posted with the cyber cell, who was the investigating officer in the case spoke with HT requesting anonymity. "In such cases, the cheats approach a local businessman on social media, proposing a fat commission for exporting herbal seeds to them. They even suggest a trader in India from whom these seeds can be bought. The businessmen are told that a packet of 400gram seeds is sold for up to ₹2 lakh. The local businessman is told to transfer money to the local trader, who are hand-in-glove with the cheats, for the fake herbal seeds," the officer said.
Spike in number of cases
Though complaints of lottery and phishing scams may have reduced, police have registered an overall rise in online fraud.
"The lottery and phishing frauds involving foreign nationals, which were earlier rampant, have reduced," deputy commissioner of police (crime) Sumit Kuhar said.
Police data shows that from January 1 to June 20, 2018, a total
1,834 complaints of cyber crimes were reported and 23 FIRS lodged. This year's half-yearly number is close to the total number of cyber crimes that were reported in 2016—2,402. In 2017, the cyber crime complaints were 2,792.