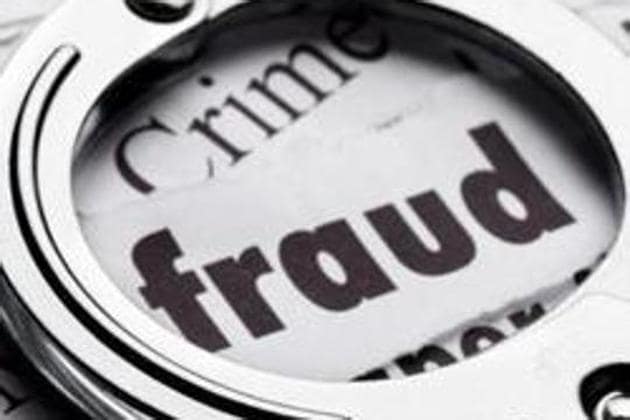 Paper, digital trail helps SIT nab CA, clerk involved in
₹

50 cr GST fraud

The accused faked purchases to claim input tax credit worth

₹

50 crore

UPDATED ON APR 16, 2018 10:53 PM IST
A Gurugram-based chartered accountant and an employee of excise and taxation department have been arrested by the Special Investigation Team (SIT) of Gurugram police for fraudulently trying to claim input tax credit on transactions worth ₹50 crore.
The investigation in this case was initiated after a complaint was lodged against a fictitious firm opened by the duo in Sector 40 at the Sadar police station on February 17.
The accused, identified as Rakesh Arora, a chartered accountant, was arrested on April 12 and taken on five days' remand and he would be produced in court on Tuesday. The co-accused Gourav Behl is an assistant in the excise and taxation department and was responsible for registration and movement of files. He has been sent to judicial custody.
Sandeep Malik, ACP, Gurugram police, who headed the SIT, said that the accused were arrested on the basis of paper and electronic trail which they left while creating the fake firm and carrying out transactions. "The accused had used email addresses, phone numbers and other documents to acquire the GST number and complete other formalities. The team worked on a number of leads and finally apprehended them," Malik said.
Malik also said that Arora has been involved in another case of financial fraud in which he had submitted a fake no-objection certificate after which a case was registered against him. "The accused wanted to make illegal gains by claiming input tax credit on the basis of fake transactions," Malik said.
A case against the two accused was registered on February 17 on the complaint of excise and taxation department. The enormity of the fraud can be gauged by the fact that no less than the state finance minister said that the government had assigned a special investigation team to probe the fraud and nab the culprits.
Read I Gurgaon: Rs19 crore goes missing from mobile wallet MobiKwik's account
Malik said the duo had set up a bogus registered dealer M/s Vipin Enterprises with an office at Shop No. 16, Lal Kothi, Sector-40, Gurugram. A barber shop was found to operating at this address. Malik said the dealer had also submitted a number, which, though answered by a different person, was shown as belonging to Arora by the Trucaller application.
The accused had allegedly used input tax credit of ₹50,34,04,831 under GST through fraudulent entries, the complaint made by excise and taxation department stated. The firm had also made bogus VAT transactions by making fake claims of input tax credit on interstate purchases by showing multiple transactions. The duo also obtained 'C' forms worth ₹27.16 crore by showing bogus purchases.
Close