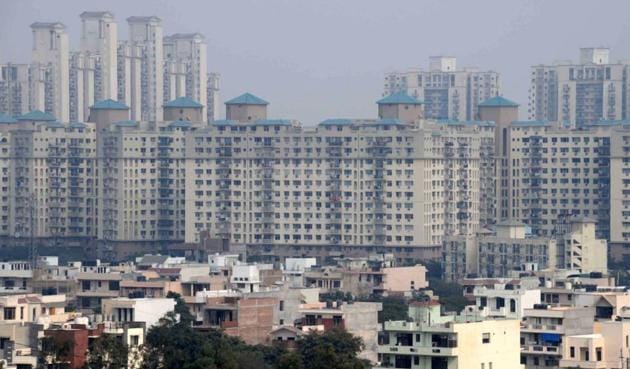 Residents part of Gurugram authority will have to declare assets, interests
Revised draft bill has provisions to avoid members' conflicts of interest
UPDATED ON DEC 22, 2016 11:08 PM IST
Residents aspiring to be members of the Residents' Advisory Council of the proposed Gurugram metropolitan development authority (GMDA) will have to disclose their assets, commercial interests and possible conflicts of interest once they are appointed to the council. The proposed Gurugram development authority (GDA) was renamed GMDA on Wednesday.
The provision, included in the authority's revised draft bill, is a departure from political appointments in civic and other government bodies, where appointees are not asked to disclose assets and interests.
In the earlier draft, the council was named Citizen Advisory Council. It was renamed RAC after public consultations. The revised draft bill was made public on Thursday and is likely to be placed in the state assembly in January or February.
"The revised GMDA draft bill provisions say that RAC members would have to make declarations, after appointment and every year, on direct or indirect interest in any property, business, employment of any family member in the notified area, and any matter concerning or related to affairs of the authority. The declaration will be placed on the authority's website," said senior IAS officer V Umashankar, GMDA officer-on-special-duty.
The provision would also apply to GMDA's CEO and other officers. A member of the authority or the RAC will not be allowed to take part in a meeting in which the matter taken up pertains to conflict of interest, according to the draft bill.
The RAC is supposed to advise the authority on residents' needs and provide guidance in developing a vision for the notified area. The council will consist of a CEO, a maximum of four officers nominated by the CEO, three government officials posted in Gurgaon, and eight to 15 citizens from RWAs and labour, industry, business, commerce, and services sectors.
Revenue from development charges, excise to accrue to authority
A provision has been added in the revised draft bill through which all revenue from Internal and External development charges levied will accrue to GMDA. The authority will also get revenue from excise tax collection. It will also have the power to directly recover arrears of land revenue, direct banks to freeze defaulters' accounts and to stop sale of property in case of defaulting on internal and external development charges. Umashankar said the provisions were included after consultations with various stakeholders and public representatives.
Close