Thieves smash car windows, make off with laptops, cash and goods worth Rs 5 lakhs in Gurugram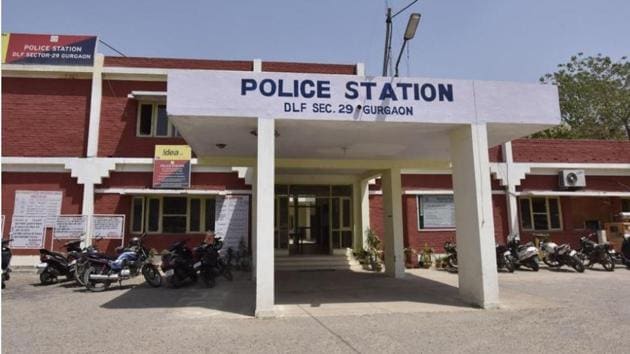 Updated on Jun 03, 2018 11:25 PM IST
In three separate incidents, thieves broke into three cars and stole laptops, cash and valuables worth Rs 5 lakh in posh areas of the city. Cases have been registered at different police stations.
Police said the thieves smashed the front passenger side windows of these cars parked on Golf Course Road and made off with cash and valuables.
Gurugram police records reveal that four laptops are stolen from cars every week across the city. In the last month alone, 18 laptop thefts were reported in the city, mostly from MG Road, Sector 29 and Golf Course Road.
A 26-year-old MNC executive, a resident of IP Extension, Delhi, and working in Cyber City, visited South Point Mall on Golf Course Road on Friday late night.
The executive had parked his car outside the mall, around 11pm. When he returned to his car at 11.30pm, he was shocked to find its rear left window broken. "I had kept my leather bag below the driver's seat, as I had heard of rising theft cases in the city and was wary. I found that the bag, which had all documents, my office laptop and cash, together worth Rs 2.5 lakh, was missing," the executive said.
"Traffic officers had been deployed barely 200 metres from where I had parked my car, while tea and juice vendors, too, were running their stalls nearby. But none of them saw the miscreants breaking the car window and making off with the valuables," the executive said.
A case was registered at Sector 53 police station on Saturday.
In the second incident, Gaurav Hans, a resident of Sector 22A, drove to the sector market at 9.30pm to fetch some household items and on returning, found his bag, which contained his laptop, his Wi-Fi router and other documents, including his motorbike registration certificate, missing from his car.
A case was registered at Palam Vihar police station.
In the third incident, Nikhil Gupta, a resident of Malibu Town who works for a Robotics company, returned to his car, parked near Eros City Centre in Sector 49, to find the rear window on the right smashed and two bags stolen. "I had parked my car in the market, just below a streetlight. When I returned to my vehicle at 9.30pm, I found two bags missing. Surprisingly, no one saw any suspicious activity," Gupta said.
"We are working on some leads and are close to busting the gang," ACP (DLF) Anil Kumar said.
Close Story