Company matters: How friendships can affect your health
Updated on Aug 10, 2015 08:14 PM IST
People you hang out with leave a lasting impression on your health; experts explain how friendships can affect your overall well-being.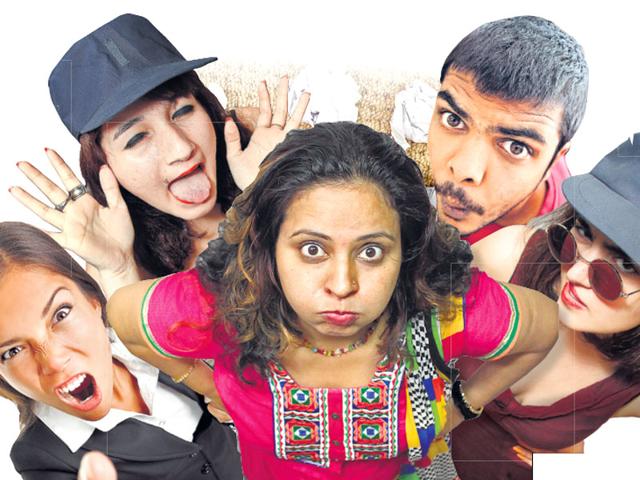 It is better to be alone than in bad company," said George Washington, the first President of the United States. A new study by the University of Rochester in USA seems inspired by that saying, as it sheds light on how a person's circle of friends affects his or her life. According to the study, the number of friends you have in your twenties helps establish a good foundation for your social interactions that will take place during the rest of your life. But, when it comes to your thirties, the number of friends doesn't affect you as much as the quality of your friendship. This is because as you go through different phases of adulthood, having deep discussions about your struggles and joys helps you 'feel better', and ultimately translates to better health.
"The level of anxiety and depression is lower in people who have more depth in their relationships," says Dr Parul Tank, consultant psychiatrist and therapist, Fortis Hospital, Mulund (W).
Simply put, channel your inner Taylor Swift during your twenties, and have a troop of friends, but in your thirties, try and stick to a select few like Carrie Bradshaw does in the hit series, Sex And The City.
Of friends and 'frenemies'
"Good friends in any age keep you secure and happy, and this definitely helps combat anxiety, depression and traumatic complaints," says Dr Madhuri Singh, psychiatrist, Nanavati Super Speciality Hospital, Vile Parle (W).
Stress triggers certain hormones and neuro chemicals in our body, which lower our immunity, making us more susceptible to diseases. It has also resulted in deaths on several occasions. Good friends help you unwind and de-stress.
Besides, the friends you make when you are young also help you build a mental tool-set that boosts your team-building tactics, and determines how some life skills that are needed for negotiation are designed.
The other side
Although maintaining a big circle of friends helps you create a network for the rest of your life, experts warn that excessive social interaction can take away from one's focus in work, studies and family. Peer pressure can also lead to negative influences like addiction to alcohol and drug abuse. So, celebrate your friendship, but within limits.
Parents alert
* Experts suggest that parents need to encourage their children to make different kinds of friends so that they can figure out their own likes and dislikes when it comes to personalities. This helps them choose people or life partners later in life
* They also advise parents not to push a child to make friends, as doing so can lead to anxieties, phobias and unwanted fears. The temperament of a child, and his or her needs should be taken into consideration; being social is not the only factor for overall development and well-being
How to be a good friend?
* Do not be judgemental. This is of utmost importance
* Do not be jealous, selfish or greedy
* Know how to draw limits as one cannot get engulfed within another's personality
* Allow for bad days, fights etc. This is normal and natural
* Empathise and understand the mindset of your friend
* Don't do things with the expectations of a reward
* Help your friends when they need you
* No money transactions should be encouraged. Each friend should spend for one self
* Encourage friends to concentrate on their work
* Discourage friends from addictions or entering wrong relationships
Signs of unhealthy friends
* They are very judgmental, not dependable and selfish
* They blame you for things gone wrong
* They do not maintain any boundaries, very clingy
* They use you for financial or personal gain
* They give constant excuses for their irrational behaviour
* They ask you to bunk school or college
* They make you uncomfortable in following or end up making fun of your personal code of ethics
- With inputs from Dr Kersi Chavda, consultant in psychiatric medicine, Hinduja Healthcare Surgical, Khar (W); and Dr Rohann Bokdawala, MD psychiatry, Shriya Polyclinic, Marine Lines.