Go natural: Now, bust diabetes with Hibiscus
Researchers at Assam's Tezpur University and West Bengal's Visva-Bharati University zeroed in on a phytochemical that restores insulin sensitivity of cells and thereby helps lower blood sugar levels.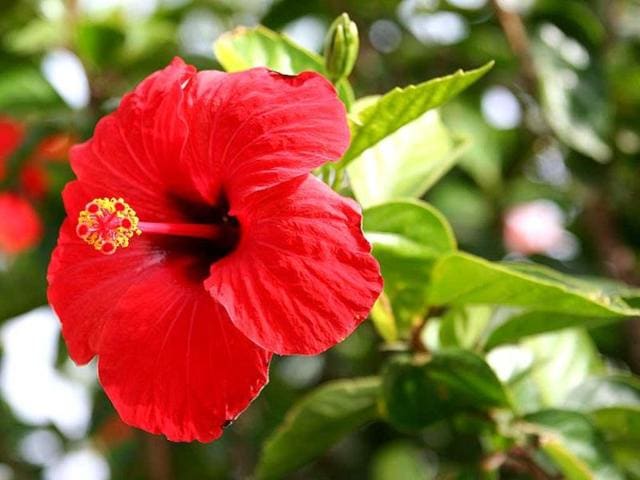 Updated on Sep 08, 2014 06:46 PM IST
Scientists from India's northeast and West Bengal have unlocked the potential of natural chemicals derived from a particular Hibiscus species, known for its cottony colour-changing blossoms and medicinal properties that could generate a new and better therapeutic agent for diabetes, a disease that afflicts around 62 million Indians.
Researchers at Assam's Tezpur University and West Bengal's Visva-Bharati University zeroed in on a phytochemical (plant-derived compound) from the leaves of Sthalpadma or land-lotus (scientifically known as Hibiscus mutabilis and commonly called Confederate rose) that restores insulin sensitivity of cells and thereby helps lower blood sugar levels in diabetic rats.
Dubbed as a silent killer by experts worldwide, diabetes mellitus (Type 2 diabetes or T2D), or simply diabetes, is one of the four major non-communicable diseases in India, the other three being cardiovascular disease, cancer and chronic obstructive pulmonary disease.
Also read: How whey protein before meals could help tackle diabetes
Diabetes exists in two forms, Type-1 and Type-2. In Type 1 diabetes, insulin, the hormone responsible for breaking down glucose in the body for utilization, is not produced in sufficient quantities whereas in the Type 2, insulin is sufficient but not active.
"We found that ferulic acid (FRL), belonging to the polyphenols, extracted from leaves of the plant, has the potential to be a better therapeutic agent for diabetes," Samir Bhattacharya, emeritus professor, School of Life Sciences (Zoology Department) at Visva-Bharati in Shantiniketan, told IANS over the phone.
The findings were published in Biochemical and Biophysical Research Communications journal Aug 26.
It states: "FRL could influence in improvement of glucose (sugar) level in diabetic rats within 15 days when orally administered for eight days."
Also read: Expanding waistline? Check for diabetes
The screening was part of the Department of Biotechnology's Twinnings Research and Development project that fosters collaboration with scientists from the northeastern states of India and national institutions from other parts of the country.
Found across India, leaves and flowers of the shrubby Hibiscus mutabilis are used to treat swellings and skin infections. The samples- Hibiscus leaves - were collected from the scenic northeast region.
Alak Kumar Buragohain, professor, Department of Molecular Biology and Biotechnology, Tezpur University, explained that the compound, a type of polyphenol, removes a block in the insulin signalling pathway and enables it to perform its normal function of clearing glucose (blood sugar) from the bloodstream.
Also read:Ward off diabetes in kids with regular breakfast
"In diabetes, insulin sensitivity is retarded. The isolated compound can restore sensitivity and, therefore, cells can sense presence of insulin," Buragohain, at present the vice chancellor of Dibrugarh University in Assam, told IANS over the phone.
A staggering 347 million people worldwide have diabetes, with WHO projecting that it will be the seventh leading cause of death in 2030. Bhattacharya said identification of possible drug therapy targets in the body's insulin utilisation pathway, as well as molecules (inhibitors) that can hinder insulin from losing its sensitivity, is of vital importance in designing drugs.
Incidentally, the current finding forms a crucial link to a 2012 study led by Bhattacharya that unravelled the puzzle of how a protein secreted by the liver into the bloodstream (Fetuin-A) hampers insulin activity.
"Probably, there isn't any known inhibitor of Fetuin-A, a protein associated with insulin insensitivity. By blocking Fetuin-A, ferulic acid restores sensitivity of cells towards insulin and lowers blood sugar level," said Bhattacharya, also a National Academy of Sciences, India (NASI) senior scientist.
Other researchers of the study are Bhaskarjyoti Gogoi and Suman Dasgupta from Tezpur University and Priyajit Chatterjee and Sandip Mukherjee from Visva-Bharati. According to Buragohain, the next step would be to purify the chemicals and assess their toxicity to the body.
Close Story
Personalise your news feed. Follow trending topics