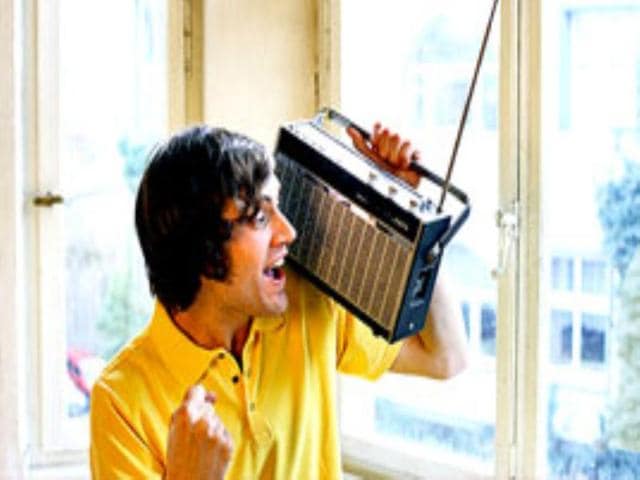 Loud music may lead to hearing loss
People who go to concerts or noisy venues face the risk of damage inside the inner ear and may suffer hearing loss.
IANS | By Neena Bhandari
UPDATED ON JUN 10, 2008 07:55 PM IST
Listening to loud music may not be as enjoyable as it seems - a new survey has found that loud music heard on headphones led to over 70 percent of young adult Australians showing the first signs of hearing loss.
A large number of adults aged between 18 and 24 years reported suffering from tinnitus or ringing in the ear, reveals the survey commissioned by Australian Hearing.
"Mostly for the younger people it didn't happen very often, and it didn't last for very long when it did happen. But it did happen. And we think that that's probably a warning sign for them," Harvey Dillon, director of the National Acoustics Laboratory at Australian Hearing told Fairfax Radio Network.
The report, 'Is Australia Listening? Attitudes To Hearing Loss', shows that two-thirds of Australians listen to music through their headphones and 60 per cent of them play music at dangerously loud levels putting them at high risk of hearing loss.
But it can take weeks or months, or even years before hearing loss becomes prevalent.
"That's part of the problem. Although it's happening definitely, it's happening gradually and slowly and people just don't notice it," Dillon said.
One in six Australians suffer hearing loss. The figure is likely to rise to one in four by 2050 based on ageing population projections and past hearing loss rates, Dillon was quoted as saying in the Sydney Morning Herald.
When people go to concerts or noisy venues, the risk of damage occurs inside the inner ear and the hearing loss seems temporary.
"We tend to notice the temporary loss of hearing and we notice it come back over the next day or two. What we don't notice is that at the same time, in the same place but through a different mechanism, there's also a permanent loss going on.
"A few hair cells dying here, a few hair cells dying there and they add up from time to time," Dillon said.
Safe headphone audio level is said to be 85 decibels, averaged over an eight-hour day.
"Set the volume of your MP3 player at a level that allows you to hear someone at arm's length without them having to shout," Australian hearing ambassador John D'Arcy said in a statement.
Ear muffs or plugs are recommended to protect hearing when exposed to loud sounds, he added.
Close