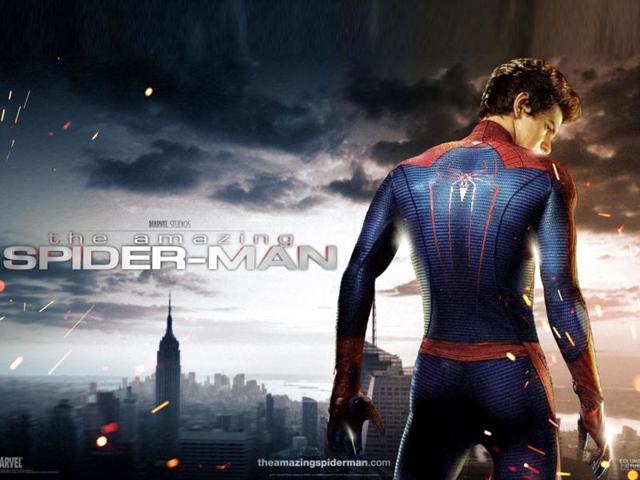 Amazing Spider-Man's latest teaser out
Sony Pictures finally released the latest incarnation of the Amazing Spider-Man. The trailer of the web-slinging superhero adventure, which hits theatres on July 3, was released at movie theatres in 13 cities around the world. VIDEO INSIDE
UPDATED ON FEB 07, 2012 07:52 PM IST
The Amazing Spider-Man dropped in on hundreds of fans recently.
Sony Pictures teased the latest incarnation of the web-slinging superhero adventure, which doesn't hit U.S. theaters until July 3, at preview events held at movie theaters in 13 cities around the world, with the cast and filmmakers appearing in Los Angeles, New York, Rio de Janeiro and London.
The event began with the debut of the 3-D full-length Amazing Spider-Man trailer, which will hit theaters this weekend and debut online Wednesday. The trailer featured footage of Andrew Garfield as a charmingly awkward Peter Parker being bullied at school, testing out his new gadgets and battling the villainous Lizard.
Director Marc Webb said the film "starts off with Peter Parker and his parents, which is something we've never really seen before."
His pursuit brings him face to face with his dad's old partner, Dr. Curt Connors (Rhys Ifans) who transforms into the villainous Lizard.
Peter Parker also gets a new love interest named Gwen Stacy, who essentially takes the romance duties given to Kirsten Dunst as the character Mary Jane Watson in the previous films.
(With additional inputs from Reuters)

Close