Captain America was always worthy, he was just being polite to Thor in Avengers Age of Ultron: Kevin Feige
Captain America was always worthy of lifting Mjolnir, Marvel boss Kevin Feige has said. Here's why he didn't pick it up in Avengers: Age of Ultron.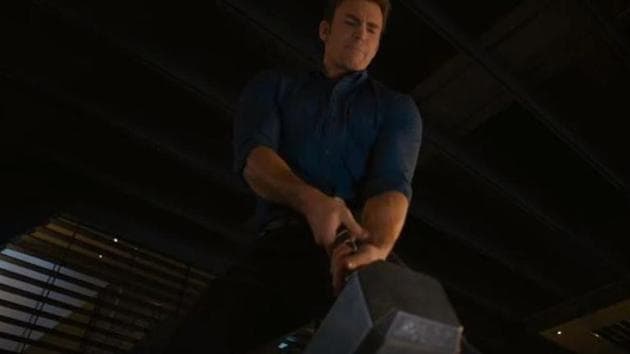 Updated on May 17, 2019 04:44 PM IST
Marvel Studios president Kevin Feige has said in a Reddit AMA that Steve Rogers, aka Captain America was always worthy, and was just being 'polite' to Thor in Avengers: Age of Ultron, when he almost lifted his hammer, Mjolnir.
In the climactic battle of Avengers: Endgame, Captain America shocked audiences by summoning Mjolnir during a fight with Thanos, thereby proving that he is worthy. "Only he who is worthy can life the hammer," Thor's father, Odin told him. "I knew it," he said upon seeing Steve wield the hammer.
This reaction was a direct callback to a scene in Age of Ultron, in which the Avengers attempted to lift Mjolnir one by one. Only Steve managed to make it budge, much to Thor's concern.

Feige, who conducted an Ask Me (Almost) Anything on Reddit this week, was asked about Steve's worthiness by a fan. He said, "We think he was always worthy and was being polite in Age of Ultron."
Endgame co-director Joe Russo had said in a previous interview, "I think everyone who's a Marvel fan in that moment where Cap tested the hammer, felt deep down in their heart that he was worthy and that he could potentially lift that and boy wouldn't it be special if one day he did. "And obviously if you create drama around the circumstances of him wielding the hammer and then kicking Thanos' a$$ for 30 seconds after that, we felt like we could create a riseable moment for the audience."
The Mjolnir scene in Endgame has been extremely popular among fans. Several of them reacted positively on social media, and shared enthusiastic reactions. Endgame is on its way to breaking Avatar's all-time box office record, and has made more than $2.5 billion worldwide.
Follow @htshowbiz for more
Close Story