DC's Aquaman has already beaten an Avengers Infinity War box office record, weeks before release
Nov 22, 2018 02:33 PM IST
Looks like Aquaman will single-handedly manage to keep the DC Extended Universe afloat. Early reports suggest it has already broken a box office record previously held by Marvel's Avengers: Infinity War.
With approximately one month to go till its release, DC's Aquaman has beaten a box office record previously held by Marvel's Avengers: Infinity War. According to a report, Aquaman has become the top pre-seller of all time on Atom Tickets' website in the US.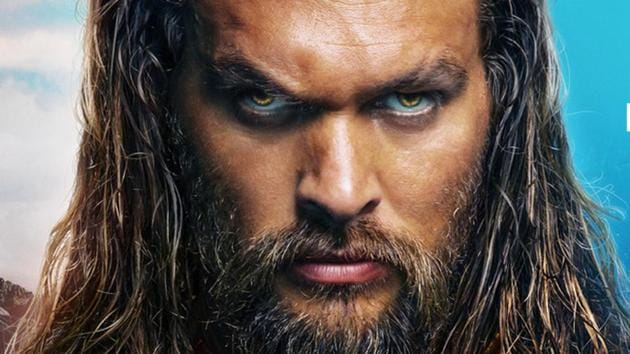 Deadline reports that the DC superhero film is outpacing Marvel's $2 billion grossing film in the first 24 hours of tickets being made available. Infinity War currently holds the record for the biggest opening weekend of all time, with $640 million worldwide and $257 million in the US.
The report adds that Aquaman is pacing ahead of Sony's Venom, which has gone on to make over $700 million worldwide, on sellers such as Fandango. It is also outpacing Tom Cruise's Mission: Impossible - Fallout, which opened to $61 million in the US.
The DC film arrives after a particularly difficult period for Warner Bros as far as their superhero films based on DC characters are concerned. The studio is in the midst of retooling the future of the series, following the disappointing critical performances of Batman v Superman: Dawn of Justice, Suicide Squad and Justice League. Both Henry Cavill and Ben Affleck are no longer likely to reprise their roles as Superman and Batman, respectively. Aquaman will arrive in December, followed by Shazam! in 2019. Wonder Woman 1984 was recently pushed to 2020, in favour of a prime summer release date in June.
It has also been reported that Aquaman will be released in India one week ahead of its US debut, on December 14. Warner Bros has been marketing the film heavily, with three trailers released so far, and a special extended preview.
Directed by James Wan, the films stars Jason Momoa and Amber Heard in central roles. They'll be joined by Willem Dafoe, Patrick Wilson and Nicole Kidman.
Follow @htshowbiz for more