Fake scenes, no scripts: Marvel is going to extraordinary lengths to protect Avengers 4 secrets
Updated on Oct 30, 2018 08:33 PM IST
From fake scenes written by Robert Downey Jr, to only four people having read the real script, witness the lengths Marvel is going to to protect Avengers 4 secrets.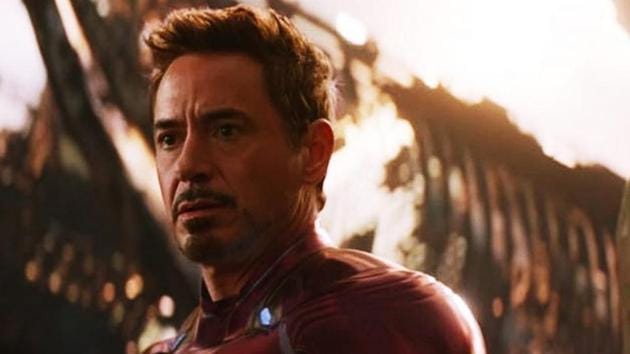 Ever since fans figured out that certain scenes shown in the Avengers: Infinity War trailer didn't make it to the final film, Marvel's cover has been blown. To protect the secrets of their movies, especially the upcoming Avengers 4, the studio is going to extraordinary lengths by writing fake scenes, fake twists into their scripts.
Actor Karen Gillan, who plays Nebula in the Marvel Cinematic Universe, has revealed new details about the covert operation that it is to make an MCU movie. The actor said in an appearance on the Shoot This Now podcast, "We didn't even get a script, there was no script. Just my scenes. I'd sometimes get them just in the morning, do them, hand them back over at the end of the day. The directors would fill us in on everything that we needed in terms of context, but still, I don't know what this movie's about."
This strategy has been corroborated by several other Marvel actors. Paul Bettany, who plays Vision in the films, told Hey You Guys earlier this year that "The secrecy around this film extended, this time, to the cast. I mean, really, it was crazy. We read scripts that were fake scripts and then they had fake twists and scenes that never were shot and you'd talk to the director and they'd say 'all of that stuff at the end? Not happening.' There were three Hero iPads that had the only real script on them."
In fact, Bettany had insisted that none of the cast members had read the entire script for Infinity War and that only four people knew its contents fully, and they were "(Marvel president) Kevin Feige, the (directors) Russo Brothers and the editor" - in addition to writers Christopher Markus and Stephen McFeely, of course.
Incidentally, Markus and McFeely have admitted that the scripts are constantly evolving, even on set, and that Robert Downey Jr was involved in rewriting some scenes on the day of filming. "About 10 minutes before we rolled cameras, we sat down with Robert to get as much authenticity as we could in the scene – and to get all of those colours of Tony Stark that Robert knows better than anybody," they told Digital Spy.
Downey confirmed this in an appearance on Jimmy Kimmel's show. "I have an admission to make. When we had those long set-ups, I was writing fake scripts... As a good company man, they've indoctrinated me to the point where I was like Manchurian Candidate," he said.
Meanwhile, Tom Holland, who plays Spider-Man, said, "When I read the script, there were fake scenes in it." When he contacted the directors - Joe & Anthony Russo - they "walked me through what were the fake scenes. They'd had three leaks already, so they'd written a script with lots of fake scenes."
Joe Russo joked to Games Radar that this was a necessary step, and they do this because "We can't trust anybody – at least of all Tom Holland! – with the truth. It's a burden to bear for them. It's probably easier to have read a fake script and a fake ending because they don't have the pressure of knowing what happens in the movie and then they have to hide it."
"We put a lot of effort into making sure nobody knows the true story of the film. All the actors were given fake scripts… very few people have seen the actual film itself," Joe said on a more serious note.
Avengers 4 - whose title is still a secret - will be released in May, 2019.
Follow @htshowbiz for more
Personalise your news feed. Follow trending topics