Jared Leto assures us his Joker will make Heath Ledger proud
Dec 01, 2015 04:30 PM IST
Jared Leto has posted a new image on Instagram featuring Jack Nicholson and Heath Ledger's Jokers with the words "Don't worry, Leto will make us proud."
It doesn't matter how much traction the new Batman v Superman trailer gets when it lands on Wednesday, the dark horse of the DC Extended Universe has to be Suicide Squad and its smirking (not so) secret weapon: Jared Leto's Joker. Now, the star has posted a new image on Instagram that will likely inspire nostalgia and reassurance for fans.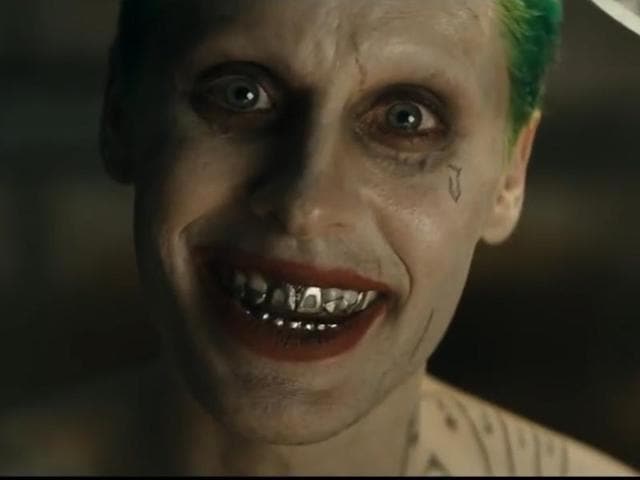 The image he has posted finds Jack Nicholson's cackling clown with his hands on Ledger's tormented psychopath in a shot inspired by that famous interrogation scene from The Dark Knight with the meme-like assurance "Don't worry. Leto will make us proud."
Read: What's Batman doing in Suicide Squad trailer?
But Leto isn't one to bow down to pressure. He assures us, fans, maybe himself even, that he will make all the Jokers of yore proud of his performance.
By now everyone and their grandmother is familiar with Heath Ledger's portrayal of the Crown Prince of Crime and those exact people and grandmothers understand that following this iconic role up is either extreme bravery or characteristic lunacy.
Twitter didn't hold back on the ridicule when director David Ayer released the character's first look. This new Marilyn Manson meets LA gangster inspired take confused the average moviegoer. Wasn't this a comic book movie anymore?
But the first trailer, released back in July, in just 3 minutes, grabbed our attention. Leto's appearance at the end of that brilliant trailer was just what the character needed. A fresh yet respectful take on a role many have described as Shakespearean.
Watch the trailer here
We'll only find out for sure when Suicide Squad finally arrives on August 5 next year. Till then we can take Leto's promises seriously and hope the joke doesn't end up being on us.
Follow @htshowbiz for more