Marvel fans troll Mark Ruffalo for losing his backpack: Is the Avengers 4 title in it?
Updated on Nov 28, 2018 08:09 PM IST
Marvel fans can't help but poke fun at Mark Ruffalo - notorious for revealing Avengers spoilers - who tweeted on Tuesday that he has lost his backpack.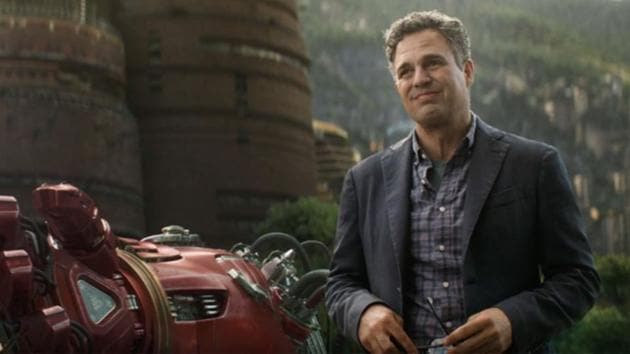 Marvel fans are accustomed to Mark Ruffalo's bloopers, whether is it inadvertently streaming portions of Thor: Ragnarok or blurting out Avengers spoilers during interviews. On Tuesday, the Hulk actor tweeted that he had misplaced his backpack in New York City and was offering a reward to anyone who could help him find it. Fans immediately began poking fun at him for having messed up again, and some even asked him if valuable Avengers-related information was in the bag.
Update: Ruffalo tweeted on Wednesday that the bag has been found.
"New Yorkers that I love so much, please help me find my backpack... I left my black w/ red trim Topo backpack in a yellow cab tonight (looks like the one in the pic) in UWS of NYC with no way to contact the cab & don't know the #. Reward if found," Ruffalo tweeted alongside an image of the backpack. One person replied, "Does it have the title of Avengers 4 in it?"
Check out more reactions here:
Another responded, "How many spoilers did you leave in the bag, Mark?" Raffalo's tendency to reveal secrets about the Marvel Cinematic Universe films became so notorious that Infinity War and Avengers 4 directors, Joe & Anthony Russo, fake 'fired' him from the movies for revealing too much.
In one instance, the actor had blurted out - a year before release - that 'everyone dies' at the end of Avengers: Infinity War. The video resurfaced post the film's release, when fans found out that almost every major character had indeed perished.
Ruffalo had fun with this reputation when he 'revealed' the super-secret title of Avengers 4 on The Tonight Show with Jimmy Fallon.
Avengers 4 has been scheduled for a May, 2019 release and will serve as a finale to this phase of the MCU. The film's first trailer, which will double as the title reveal, is expected to arrive in the next few days. Marvel president Kevin Feige had previously said that the trailer would be unveiled 'before the end of the year'.
Follow @htshowbiz for more
Personalise your news feed. Follow trending topics