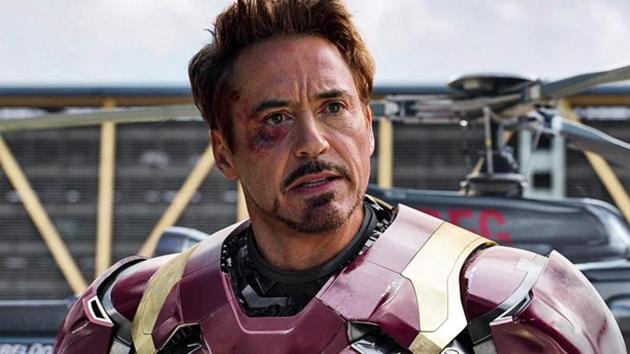 Marvel launches Avengers Endgame Oscars campaign, won't be focussing on Robert Downey Jr
Robert Downey Jr won't be the focus of Disney and Marvel's Oscars campaign for Avengers: Endgame, reports suggest.
UPDATED ON OCT 04, 2019 06:05 PM IST
Disney and Marvel won't be focussing on getting a Best Actor nomination for Robert Downey Jr as they ramp up the Oscars campaign for Avengers: Endgame. Reports suggest that the studios are mostly aiming for the technical categories for the blockbuster superhero film, which served as a swansong for Downey Jr's Iron Man.
According to ComicBook.com, Disney and Marvel will instead be focussing on categories such as Best Cinematography, Visual Effects, Film Editing, Original Score, and also Best Adapted Screenplay, Best Director and Best Picture. Marvel Studios scored its first Best Picture nomination in 2018, for Black Panther.
Endgame has the additional clout of being the highest grossing film (unadjusted for inflation) of all time, which is sure to factor into the Academy's voting process. The Oscars telecast has witnessed a decline in ratings in recent years, which most experts attribute to the lack of populist films in the race.
Here's a list of the categories Marvel is going to be pushing for:
Best Picture - Kevin Feige
Best Director - Anthony and Joe Russo
Best Adapted Screenplay - Christopher Markus & Stephen McFeely
Best Cinematography - Trent Opaloch
Best Film Editing - Jeffrey Ford, Matthew Schmidt
Best Production Design - Charles Wood (Production Designer), Tonja Schurmann (Set Decorator)
Best Costume Design - Judianna Makovsky
Best Makeup & Hairstyling - John Blake, Janine Thompson, Brian Sipe
Best Sound Mixing - Tom Johnson, Juan Peralta, John Pritchett
Best Sound Editing - Shannon Mills, Daniel Laurie
Best Visual Effects - Dan Deleeuw, Matt Aitken, Russell Earl, Dan Sudick
Best Original Score - Alan Silvestri
Co-director of Endgame, Joe Russo, had previously endorsed a Robert Downey Jr nomination. He'd said, "I don't know if I have ever seen – in movie history – a global audience react to a performance the way they did to Robert Downey in that movie. There were people bawling in movie theatres, hyperventilating."
The actor played the part for more than a decade, beginning with 2008's Iron Man, and ending with Endgame in 2019. He has appeared as the character in three solo films, four Avengers films, Captain America: Civil War, and Spider-Man: Homecoming. It was reported that he made $75 million for Avengers: Infinity War. Spider-Man: Far From Home's budget was significantly lesser than Homecoming's, mostly due to the fact that it did not feature Downey Jr.
Follow @htshowbiz for more

Close