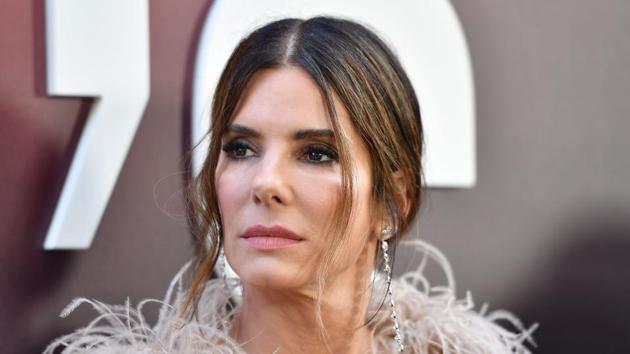 Sandra Bullock slams angry male fans who attacked Ghostbusters
Sandra Bullock, who stars in Ocean's 8, has come to the defence of the all-female cast of Ghostbusters.
UPDATED ON JUN 08, 2018 02:17 PM IST
Actor Sandra Bullock believes the criticism of the all-female reboot of comedy Ghostbusters was unfair.
Directed by Paul Feig, the Ghostbusters reboot featured Melissa McCarthy, Kristen Wiig, Kate McKinnon, and Leslie Jones. Upon the film's release, it was met with sexist backlash from angry male fans of the 1984 original.
"That was unfair on a level that I can't even not be mad about talking about. They literally walked into a firing squad," Bullock told Variety on the Ocean's 8 world premiere red carpet.
"You had five of the most gifted comedian actresses on the planet - I'm just gonna leave it at that. And it doesn't just take five people to make a movie. It takes about 300, so, you know what? Let's back off the meanness. Let's have a year of kindness. The women are here - we're not going anywhere. But this isn't about just women. We like sitting at the table with men. We just want to be invited to their table as well because we like them at our table," she added.
Bullock's Ocean's 8 is an all-female spinoff from Steven Soderbergh's Ocean's trilogy and also features Cate Blanchett, Anne Hathaway, Mindy Kaling, Sarah Paulson, Awkwafina, Rihanna, and Helena Bonham Carter.
Awkwafina also addressed the critics of her film saying, "My advice for those people is just watch the movie first and then go on Reddit. It's as simple as that. Watch it first."
Follow @htshowbiz for more

Close