Valentine's Day: 16 girls from the movies we'd love to make our Valentine
From Princess Leia of Star Wars to Jab We Met's Geet, from Piku to Annie Hall, here are 16 movie girls we'd love to make our Valentine.
sex and relationships
Updated: May 01, 2017 17:50 IST
The inevitable arrival of Valentine's Day means the obligatory start of the unending stream of mush-related listicles that clog up your newsfeed. So, here is another one for you to enjoy with your family and friends. We've put together a list of memorable movie characters that any guy would love to date. It's debatable whether or not these characters would love, or even slightly like, to date you. But ces't la vie, eh?
Compiling a list such as this one kinda reveals a lot about us. They say everyone has a type and it turns out ours is the Manic Pixie Dream Girl. You know, the one who comes to the rescue of brooding guys armed with unabashed energy and wise words of inspiration about life's mysteries.
This wasn't deliberate, we assure you. But as one character after the other started popping in our head, they just happened to be really quirky girls with funny hair and messiah complexes.
So let's begin. Here is our list of the most dateable (ugh) female characters in movies. Remember, judge not lest ye be judged.
Ramona Flowers from Scott Pilgrim vs. the World (2010)
Played by Mary Elizabeth Winstead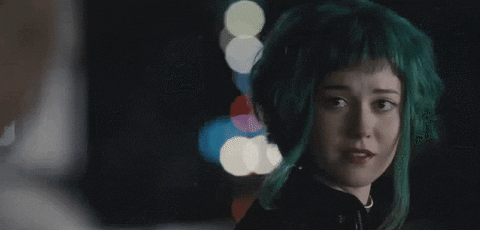 Can we just say it already? We're in lesbians with Ramona Flowers. She's the subspace-dwelling, mallet-wielding ninja delivery girl we're more than willing to battle seven evil exes for.
Piku from Piku (2015)
Played by Deepika Padukone
Anytime a character has the entire movie named after them you know they're special. Piku may be tad too rebellious but there's no doubt she makes for a kickass road trip companion. And guess what? She'll always have your medical needs covered.
Alabama Whitman from True Romance (1993)
Played by Patricia Arquette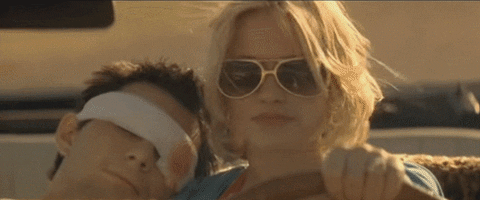 All you need to do to understand Alabama Whitman is to listen to her utter the fluid poetry of Quentin Tarantino in the opening scene of True Romance. For your convenience, here's what she says: "Amid the chaos of that day, when all I could hear was the thunder of gunshots, and all I could smell was the violence in the air, I look back and am amazed that my thoughts were so clear and true, that three words went through my mind endlessly, repeating themselves like a broken record: you're so cool, you're so cool, you're so cool."
Princess Leia from Star Wars (1977)
Played by Carrie Fisher
No, despite what you're thinking we aren't talking about Leia in her infamous outfit in Return of the Jedi. We're talking about Leia the way she was introduced to us in the first scene of the original Star Wars. She was the leader of the resistance, brave, strong and plucky enough to smirk at Vader's face and not give a damn what happened.
Olive Penderghast from Easy A (2010)
Played by Emma Stone
Ok, so let's be honest for a moment here: It was a toss-up between like six Emma Stone roles but we decided on Olive. Because no one can sing Pocketful of Sunshine like her.
Geet from Jab We Met (2007)
Played by Kareena Kapoor
Who knew Bollywood had its own version of the Manic Pixie Dream Girl? Geet was a one-woman army of madness. From road trips (which by now you've gathered we really love), to cute swearing to forced tours of 'ganne ke khet', Geet was the heart and soul of the film.
Celine (Before series, but mostly Sunrise and Sunset because she was a bit of a nag in Midnight)
Played by Julie Delpy
Doesn't everyone have a wild romantic fantasy that involves running away with a quirky European girl impromptu-style? Even Shah Rukh sorta did it. And who better to have a long, rambling, philosophical conversation with as the night fades away into a beautiful sunrise than the delightful Celine.
Annie Hall from Annie Hall (1977)
Played by Diane Keaton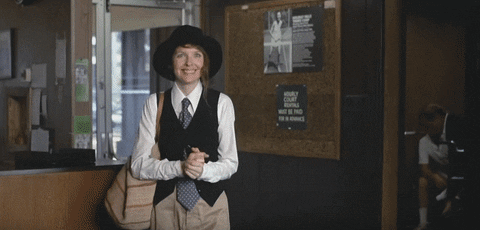 Annie Hall was the OG Manic Pixie Dream Girl, despite what they say. As long as she just says La Di Da to us and doesn't chase us with live lobsters.
Clementine Kruczynski from Eternal Sunshine of the Spotless Mind (2004)
Played by Kate Winslet
Once again we find ourselves in a train. Once again there is an insane girl with technicolour hair. Once again a meek, reserved introvert like Joel is swept off his feet by a bonkers MPDG. And in Clementine's own, self-referential words: She isn't a concept, she isn't perfect, she is definitely going to leave but she's the kind of girl you'll go all the way to Montauk for.
Meeta from Hasee Toh Phasee (2014)
Played by Parineeti Chopra
She's super smart, weird, geeky and basically a thief. But hey, when the thief is as charming as Parineeti Chopra, who's complaining?
Penny Lane from Almost Famous (2000)
Played by Kate Hudson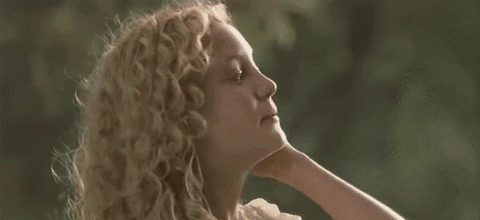 No matter how dark and mysterious and pissed off you convince yourself you are, you'll always be a sweet little kid for Penny Lane. But she'll come around.
Irene from Drive (2011)
Played by Carey Mulligan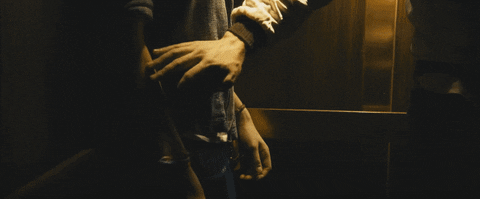 Drive was like a real life fairytale. For every guy who has imagined, at some point at least, what it must be like to be Ryan Gosling, the vision (fantasy?) is incomplete without Rachel McAdams or Carey Mulligan. But Irene is just more relatable. She's a real character, one that you want to serve and protect. And Drive is a classic, so that helps.
Juno from Juno (2007)
Played by Ellen Page
Fast-talking? Check. Uses long and winding sentences? Check. Is both funny and tragic? Check. Makes you want to go places? Check. Inspires you to follow your musical dreams? Check. Likes gruesome Giallo horror flicks? Check. Has a movie named after her? Check. Case closed.
Meera from NH10 (2015)
Played by Anushka Sharma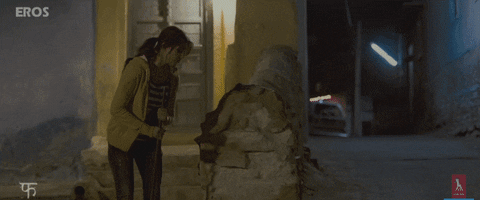 For anyone who lives in Delhi, Gurgaon is that unavoidable mash-up of crazy violence and unhinged rich people. So who better than Meera to accompany you with her metal rod as you tread the badlands of Haryana?
Margo Roth Spielgelman from Paper Towns (2015)
Played by Cara Delevigne
"What a treacherous thing it is to believe that a person is more than a person. Margo was not a miracle. She was not an adventurer. She was not some fine, precious thing. She was a girl." The kind of girl you go on an all-night road trip of revenge for as Son Lux plays in the background and the wind blows through your hair.
Beca Mitchell from Pitch Perfect (2012)
Played by Anna Kendrick
Honestly, you had us at Anna Kendrick. But Beca's one of the guys, isn't she? She's standoffish, has her own code, and constantly doubts herself. But then she unleashes her true self: A kind, talented and loyal force of nature and in one amazing scene, leaves the whole world floored.
Follow @htlifeandstyle for more