Odisha teen puts her heart and Seoul to place India on K-pop map
Feb 04, 2022 07:25 PM IST
Four including Shreya Lenka were chosen for the final round for which they had to travel to Seoul for training for one of them to be selected
BHUBANESWAR: Shreya Lenka, 18, from Odisha's Jharsuguda wanted to be a dancer since her childhood. She participated in dance competitions and took lessons in Hindustani classical music to hone her skills.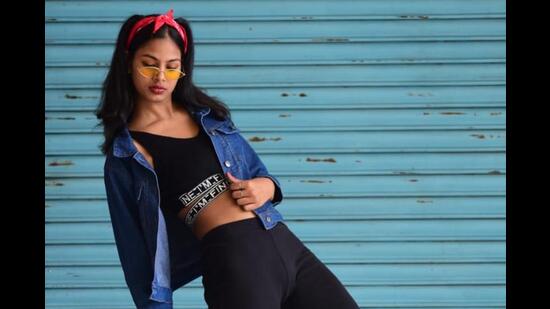 Lenka got a big break when she was selected for six-month training in Seoul to become a member of the Korean pop (K-Pop) band Blackswan. She has been in Seoul since December undergoing singing and dancing practice for hours under the trainers of music company DR Music Entertainment.
Stay tuned with breaking news on HT Channel on Facebook.
Join Now
Blackswan was started by the company as Rania in 2011. It later became BP Rania before getting its current name in October 2020. After its oldest member Hyeme left the group in November 2020, DR Music in May last year announced global auditions to replace her.
Lenka, a Korean pop fan, applied for the online audition and was among the 23 shortlisted out of 4,000 applicants from across the world in July. The selections were made after their recorded videos were assessed by the DR Music. Four including Lenka were chosen for the final round for which they had to travel to Seoul for training for one of them would be chosen to replace Hyeme. Two of the four opted out leaving Lenka and Brazil's Gabriela Dalcin as the final contestants.
Lenka's cousin, Sonali, said in the second round, she had to either dance or do a rap of the song Tonight from the Goodbye Rania album of the group in front of the camera. "She had to dance without any background music and do a rap on the song. A couple of weeks after we uploaded the unedited video of her performance on Google Drive, the company made an announcement on its YouTube channel about her selection," said Sonali. She added Lenka had already given audition in several other Korean companies and they hoped she will make it.
K-pop or Korean pop started out in South Korea in 1990s that included different musical genres such as rock, hip hop and electronic music. As the East Asian country experienced an economic boom in 90s bringing bigger purchasing power among the country's youth, they gained easier access to American popular culture and artists. As per moonROK, a K-pop news portal, the foundation of K-pop was laid in 1992 with an electric hip-hop TV performance by Seo Taiji and Boys. Soon K-pop began spreading in non Asian countries like USA and some European countries.
As per Koreaboo.com, the daily schedule of a K-pop trainee like Shreya is packed with classes that range from the standard vocal, rap, dance lessons to personal training, language, and musical instruments. Former K-pop idol Minu from the band Boyfriend in her Instagram post revealed that trainees go to the music company as early as 10 am and stay as late as midnight.
Lenka's father Avinash Lenka, who works in a private company in Jharsuguda, encouraged her to follow her passion for dancing.
"From her childhood, she always wanted to be a dancer and participated in several dance competitions," said her mother Priyatama. She added whether her daughter is finally chosen as the fifth member of Blackswan or not is another matter. "But she is focussed on learning Korean language and K-pop music."
Priyatama said her daughter was always focussed. "During school days, she used to head for dance training after reaching home at 2.30 pm and would not come back before 9 pm. I too wanted to pursue dancing but could not fulfil the dream as my father did not approve of it. I do not know if my daughter would become the first K-pop idol from India, but I am happy that she is living her dream."
In a statement, DR Music said Lenka and Dalcin were undergoing basic practice and Korean language education. "They will go through...six months of training. It is the final audition. We have prepared to prove through the training process that they themselves are eligible to debut as K-pop artists. Therefore, we will evaluate whether they have the basic skills to perform as a K-pop artist, such as their personality and qualities..."
Sonali said her cousin's schedule is hectic. By the time she returns to her room, she is completely exhausted. "We have formed a family WhatsApp group in which she sometimes chats. But the conversations are very brief."