Two children raped and murdered during weddings in UP, Chhattisgarh
Apr 20, 2018 03:42 PM IST
The Uttar Pradesh incident took place in Etah, where a cook allegedly raped and killed the nine-year-old. In Chhattisgarh, the accused is the groom's friend.
Two girls were raped and murdered during wedding ceremonies in Uttar Pradesh and Chhattisgarh, police said on Friday, adding to a number of brutal sexual assaults reported across India this week.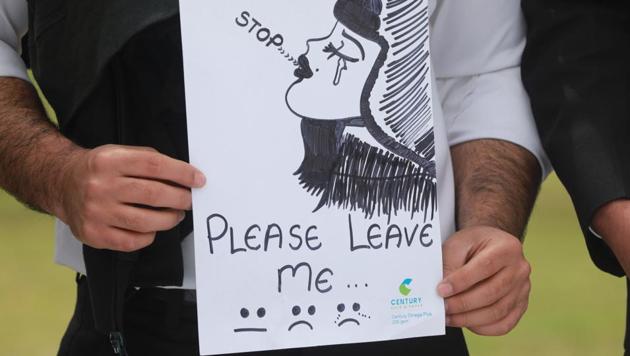 The incident in Uttar Pradesh took place in Etah district on Thursday night, just three days after another minor girl was sexually assaulted and murdered about 50km away, also while attending a wedding.
Stay tuned with breaking news on HT Channel on Facebook.
Join Now
Police said the accused, 25-year-old Pintu Kumar, has been arrested and booked for murder, rape and concealing evidence after the nine-year-old girl's father filed a complaint. He was also charged under the stringent Protection of Children from Sexual Offences (POCSO) Act, they added.
"The girl was found missing by her family members at about 10pm on Thursday while they were attending a 'tilak' function in a nearby house in Keltha village of Aliganj area in Etah district," additional superintendent of police (ASP) Sanjay Kumar said.
"Her body was found at about 3am on Friday in a farm, 100 metres from the house after a search," Kumar said.
The police officer added that the body of the girl has been sent for a post-mortem at the district hospital in Etah.
Police found during their investigation that Kumar, a part of the team of cooks hired to prepare food for the guests, asked for a glass of water from the girl as he was preparing to drink during the ceremony.
One of the girl's friends also told the police that the Class 2 student was last seen with Kumar, who allegedly lured her to a shop in the village.
This is the latest in a string of incidents of rape and murder of minor girls across the country, including that of the eight-year-old girl in Jammu and Kashmir's Kathua district and Uttar Pradesh's Unnao, that have sparked nationwide outrage and criticism of the ruling Bharatiya Janata Party.
On Tuesday, a seven-year-old girl was taken away by a 19-year-old man when her family members were busy during a wedding ceremony in Galla Mandi of Etah city to an under-construction house. He then raped and later killed her to avoid being identified.
Read | 7-year-old raped, murdered: Family went to Etah since victim was keen on attending wedding
In Kabirdham district of neighbouring Chhattisgarh, a ten-year-old girl was similarly raped and killed during a wedding function by the friend of the bridegroom. Uttam Sahu, 25, admitted to raping and killing the girl by hitting her head with a stone in Bagharra village on Wednesday night.
Public anger at the crimes has led to protests in cities across India over the past few days amid allegations that the accused were initially shielded by the government.
Though the Kathua gangrape and murder was in the news for months, the backlash erupted after the chargesheet filed by the crime branch of the Jammu and Kashmir police gave gruesome details of the crime.
Police said the girl from the Bakarwal tribe, a nomadic community of Muslim cattle grazers, was abducted while grazing her family's horses near her home in Rasana village of Kathua district in January. She was held captive in a temple, sedated and raped repeatedly for a week before being bludgeoned to death.
A retired revenue department official planned the crimes against her, says the chargesheet, to create fear among her community and get them to leave Rasana. Eight people, including two special police officers (SPOs), a head constable and a sub-inspector, have been arrested in the case. All of them have pleaded not guilty.
People have also led protests against Yogi Adityanath's government over the handling of the Unnao rape case, in which Bharatiya Janata Party lawmaker Kuldeep Singh Sengar was charged with raping a teenage girl in last year. He was arrested last week after the alleged crime grabbed headlines following the girl's attempt to self-immolate outside the chief minister's Lucknow residence.
The body of an identified minor girl with 86 injury marks was found in Surat in Prime Minister Narendra Modi home state of Gujarat almost a fortnight ago and police said she may have been tortured and raped before being killed. The girl believed to be between nine and 11 years old was strangled, they said.
Prime Minister Modi assured the country on Friday that the guilty would not be shielded and on Wednesday said on Wednesday that "rape is rape" and should not be politicised. The recent sexual assaults were a matter of worry and shame for India.
Congress president Rahul Gandhi has been attacking the Prime Minister and his party for not speaking up against the Kathua and Unnao rape cases.
Government figures show that a child is sexually abused every 15 minutes in India. According to the National Crime Records Bureau report for 2016, there was a sharp spike in cases of rape against children with an increase of such incidents by over 82% as compared to 2015.
The data also shows that Uttar Pradesh tops the list in crime against children, with around 15% share of all such crimes in the country.
(With inputs from agencies)