Air India urination case: AICCA demand revoking de-rostering of flight crew
Published on Jan 23, 2023 07:01 PM IST
Earlier this month, Air India issued show cause notices to the pilot-in-command and four crew members of the flight and de-roster them pending the ongoing investigation related to the alleged urination incident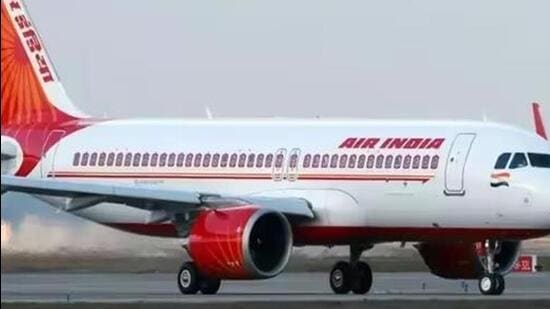 Neha LM TripathiNeha LM Tripathi
All India Cabin Crew Association (AICCA), the cabin crew body of the airline on Monday demanded a rollback on the de-rostering of the crew that operated the Air India New York- Delhi flight where in November last year, a male passenger allegedly urinated on a female co-passenger
"The AICCA has perused the DGCA press note on the Al-102 (26/11/22) and noted with deep regret the unusually harsh punishment on the Pilot-in-Command. The AICCA places on record that all the crew and pilots acted judiciously, within the law and in the best interests of the safety, security and well-being of all the passengers and crew on the flight," it said in a statement.
"..the facts of the case are still being looked into by the Delhi Police, Delhi courts and the DGCA and we would not like to prejudge them", the association stated.
Also Read: Scoot Airlines flight, which left behind flyers at Amritsar, replies after DGCA notice
Earlier this month, Air India issued show cause notices to the pilot-in-command and four crew members of the flight and de-rostered them pending the ongoing investigation related to the alleged urination incident.
Directorate General of Civil Aviation (DGCA) too issued show cause notices to the airline and all its crew further imposing a financial penalty of Rs. 30 lakh on Air India and Rs. 3 lakh fine on the airline's director of in-flight services for inadequate and untimely action. It also suspended the license of the pilot-in-command for three months for failing to discharge his duties as per rules.
The AICCA, thus demanded that the crew concerned should be rostered for duty again.
"The association will be guided by its legal advisors in the matter. We demand that our de-rostered crew are now rostered back on flights, now that the orders are out," it said.
"Our attention is also drawn to the press reports and extracts of the Internal Complaints Committee (ICC) which are incredulous and flawed. There is no seat 9B on the Air India 777-300 ER and our (15) crew and (4) Pilots did not personally appear before the ICC committee to depose before them either," the association claimed.
".. report, which has been submitted to DGCA, also respectfully, seems based on wrong facts and incorrect assumptions and hence a nullity," it alleged.
Also Read: Emails show Air India's top executives knew of incident hours after flight
HT was the first to report that the crew informed the airline's top management about the incident, upon landing.
"The alleged incidents of AI-102 dated 26 November 2022 have received unparalleled attention in the global media over the last 15 days and we have witnessed an unprecedented trial by media of our crew and airline into the incident. It must be noted our crew filed detailed reports on the incident on landing, to those concerned and acted on instructions," the association further stated.
Sources close to the matter said that the association also wrote to the airline's top management, including the chairman and managing director (CMD) of Air India Campbell Wilson, on Monday, demanding to roster the cabin crew for their flight duties again.