Avoid these Delhi routes: Traffic advisory for Republic Day parade rehearsals
Ritu Maria Johny | Edited by Aniruddha Dhar
Jan 23, 2023 10:11 AM IST
The traffic restrictions will be imposed on January 18, 20 and 21 from 10:15 am to 12:30 pm.
Delhi Traffic Police on Tuesday issued guidelines for January 18, 20 and 21 and alternative routes to avoid congestion in lieu of the Republic Day parade rehearsals. Kartavyapath-Rafi Marg Crossing, Kartavyapath-Janpath Crossing, Kartavyapath-Mansingh Road Crossing and Kartavyapath-C-Hexagon will see restrictions from 10:15am to 12:30pm on the said dates.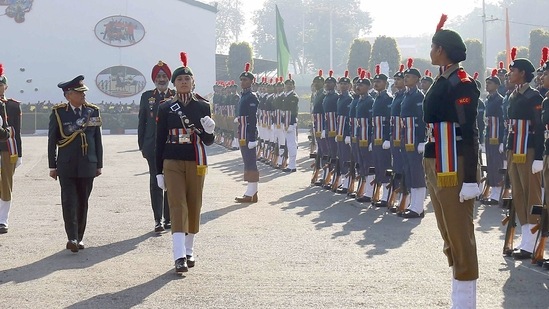 Traffic Advisory

In view of #RepublicDay Parade rehearsals on Jan 18th, 20th and 21st, traffic restrictions will be effective on Kartavyapath from 10:15 AM to 12:30 PM.

Commuters are requested to avoid the mentioned routes and plan their journey accordingly.#DPTrafficAdvisory pic.twitter.com/LhXNxkHbAN

— Delhi Traffic Police (@dtptraffic) January 17, 2023
The advisory suggested taking Ring Road, i.e Sarai Kale Khan- IP Flyover-Rajghat, Lajpat Rai Marg-Mathura Road- Bhairon Road-Ring Road and Prithvi Raj Road-Rajesh Pilot Marg-Subramaniam Bharti Marg-Mathura Road-Bhairon Road-Ring Road for travellers on the north to south Delhi route and vice versa.
Commuters travelling from east to west Delhi and vice versa can use Ring Road-Bhairon Road Mathura Road-Subramaniam Bharti Marg-Rajesh Pilot Marg- Prithvi Raj Road-Safdarjung Road-Kemal Ataturk Marg-Panchsheel Marg-Simon Bolivar Marg-Upper Ridge Road/Vande Mataram Marg.
Those going from east to southwest Delhi are advised to follow the Ring Road - Vande Mataram Marg route and vice versa.
People going from south Delhi to Connaught Place and Central Secretariat can use the Mother Teresa Crescent-Park Street-Mandir Marg/Baba Kharak Singh Marg route, while motorists coming to Vinay Marg, Shanti Path and going to New Delhi and beyond should take Sardar Patel Marg-Mother Teresa Crescent- RML- Baba Kharak Singh Marg or Park Street-Mandir Marg and proceed further to North Delhi/New Delhi
The areas around Lutyens' Delhi Sansad Marg, Mandi House, ITO and Kartavya Path reported congestion on Tuesday morning owing to Republic Day dress rehearsals and preparations. Office goers and commuters had to reportedly wait for over 20 minutes at each stretch due to the slow moving traffic.
The revamped Kartavya Path is set to witness its first Republic Day parade.
Due to the ongoing construction work at the saluting dais for the parade, the Janpath and Man Singh Road stretch has already been closed. The Central Public Works Department (CPWD) had started preps from December 15 for the parade. Bleachers for spectators with 60,000 chairs in the eight lawns along Kartavya Path, parking space for around 1,000 vehicles and two spots for a park-and-ride facility are on the cards.