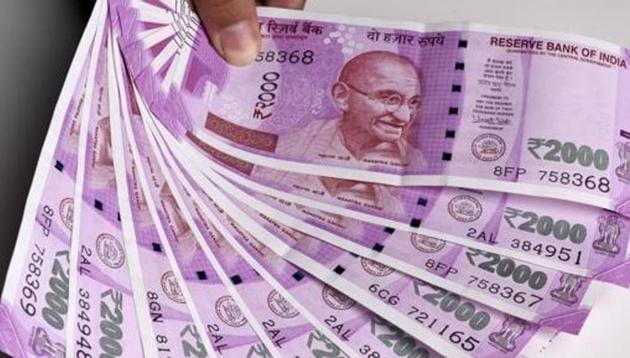 Big catch: Pak ISI agent, carrying cash reward on his head, nabbed in Bihar
Nepal-based suspected agent of Pakistan's inter-services intelligence, Abi Mohammad Ansari, is believed to be a big time purveyor of fake Indian currency notes.
UPDATED ON MAY 20, 2017 12:49 PM IST
PATNA A joint police team of north Bihar's East and West Champaran districts, on Thursday, arrested Abi Mohammad Ansari, a Nepal-based alleged supplier of fake Indian currency notes (FICN) who is believed to have with Pakistan's Inter-services Intelligence (ISI).
Abi, 35, a resident of Hariharpur in Bara district of Nepal, was arrested from Sikta police station area of West Champaran, following intelligence inputs. Official sources said he carried a reward of Rs 50,000 on his head
According to the police, the anti-terrorist squad (ATS) of the Uttar Pradesh police, the Bihar police and central intelligence agencies were interrogating Abi at an undisclosed place, when reports last came in ahead of the filing of this report.
The UP ATS had come with a warrant for Abi's arrest in connection with the recovery near Raxaul in East Champaran district of Rs 25-lakh worth FICN, recently. The fake money was being moved through a courier when the police swooped down on it.
During interrogation, Abi admitted to being involved in the fake currency racket for the last five years, handling heavy consignments coming from Dubai and Pakistan. "I mostly dealt in Rs 1,000 notes, but due to demonetization of high denomination currency notes (last November), I lost a lot of money. But my handlers recently assured me that soon I will be getting Rs 2,000 notes," he told the police.
Police said he would be brought to Patna on transit remand and produced in court on Friday morning.
The FICN runner was picked up while he was about to catch a bus for an unknown destination on the Nepal border. Abi, along with six others, including three Nepal and one Pakistan nationals, are accused in a case of FICN, being investigated by the national investigation agency (NIA) since 2014.
Two of them -Ekramul Ansari and Sharda Shankar Mahto - are currently in judicial custody, while Pakistan national Chacha alias Safi alias Haji is residing at present in Dubai. Nepal national Noor Mohd (of Kalaiya in Bara), also residing in Dubai, and Farmullah (Nepal) are absconding.
According to NIA sources, Ekram, a resident of East Champaran, had been arrested from IGI airport, New Delhi by DRI sleuths with 4,988 piece of high quality FICN of Rs 1,000 denomination, having a face value Rs 49.88 lakh, in total.
In course of his interrogation, Ekram confessed that the recovered illegal consignment was handed over to him by a person at the Patna airport on April 18, 2014.
During the investigation, NIA sleuths found that Abi had arrived on a Scorpio vehicle on the Patna airport premises on April 18, to receive Ekram, but the latter had already been detained by immigration officials at IGI airport Terminal 3 in Delhi and handed over to the DRI.
Earlier, on March 21, 2014, Ekram had reached Patna from Dubai via Delhi with a FICN consignment. He hired a taxi and went to Dhaka in West Champaran and later reached Ghorasahan railway station, where one Farmullah received him and handed over Rs 50,000 Nepali currency in exchange for the FICN consignment.
Abi was constantly in touch with Haji Chacha, who is allegedly an ISI agent and had been looking after the FICN trade for a long time. Officials believed he was heading the syndicate, at present.
"The NIA had then requested the Interpol to issue a red corner notice against Dubai-based Haji Chacha and his Nepalese associate Abi Mohammad. However, due to insufficient details, a red corner notice could not be issued against Haji in 2014. Abi Mohammad was then listed as a 'wanted' person," said an interrogating officer.
BLURB
Abi, 35, a resident of Hariharpur in Bara district of Nepal, was arrested from Sikta police station area of West Champaran, following intelligence inputs. Official sources said he carried a reward of Rs 50,000 on his head
Close