Cow slaughter: BJP loses second leader in Meghalaya over beef row, poll plans hit
The North Garo Hills district BJP president, Bachu Marak, resigned from the party over the Centre's ban on the sale of cattle in markets for slaughter. The BJP's Garo hills district unit has plans for a beef-rice party to mark three years of the Narendra Modi government.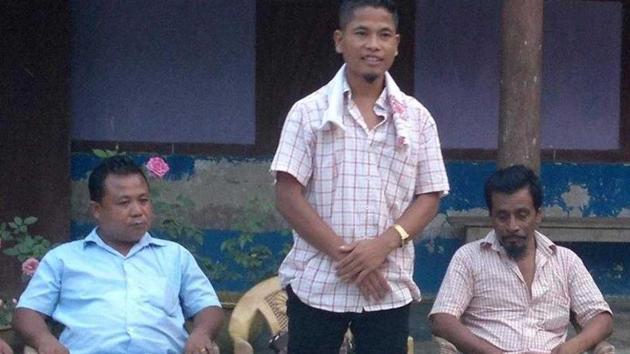 Updated on Jul 05, 2017 01:15 PM IST
The BJP's ambitious expansion plans in the Northeast have run into an unusual hurdle in Meghalaya: Beef.
Local party leaders in Congress-ruled Meghalaya wanted to hold a beef-rice-beer party to mark three years of the Narendra Modi government but were rebuffed by central leaders. This has angered the state party unit that has already lost two senior leaders
Bachu C Marak, North Garo Hills district president of the party, resigned on Monday accusing BJP of "dishonouring my culture and traditional practices". He followed Bernard N Marak, West Garo Hills district president, who quit last week after the BJP's senior leadership shut down his plans of a beef party.
"If BJP cannot accept our Garo culture, traditions and food habits how can they expect us to be part of them?" questioned Bachu in his letter to party state unit chief Shibun Lyngdoh. The state goes to the polls next year.
The BJP seemed unfazed and accused Marak of anti-party activities. "Welcome it since action against him was in process," said Nalin Kohli, BJP's Meghalaya in-charge.
Anger against the party has been rising since a central government restriction on sale of cattle in animal markets for slaughter came out two weeks ago. Meghalaya, along with Mizoram and Nagaland, has a dominant Christian population and consumption of beef is common. The BJP has denied it wants to impose a beef ban in the state.
The saffron party, which is hoping to wrest power from the ruling Congress, could suffer setbacks in Garo Hills region where Garos are the major tribe. The region has 24 of the total 60 seats in the state assembly.
"We had built a good foundation for the party in our district. But with the latest controversy over beef, many of the 4,532 active members in North Garo Hills are contemplating leaving BJP," Bachu told HT.
The sacked leaders claim they were planning to organise the beef and rice beer feast in order to allay fears among local residents that BJP might be trying to control their food habits with the restrictions on cattle trade.
But the party's central leadership says the beef fest was just an excuse by some disgruntled leaders to quit to party ahead of the assembly elections and seek tickets from other parties.
"Many political workers at the local level, sometimes for their personal agendas and political aspirations, are deliberately trying to create such issues so that they can make it a convenient excuse to play the martyr card," Nalin Kohli, BJP in-charge for Meghalaya, told HT last week.
Meanwhile, the former BJP leaders are planning to go ahead with their beef party. The first feast will be held at Tura on June 10 followed by similar festivities in other areas of Garo Hills.
(With agency inputs)
Close Story
Personalise your news feed. Follow trending topics