Chhattisgarh police make Maoists dance to their tunes
Police have circulated five songs across the Red bastion of Abujhmarh jungles to counter Maoist propaganda through cultural troupes. The step led to the arrest of 39 Maoists and surrender of 20 between January and March.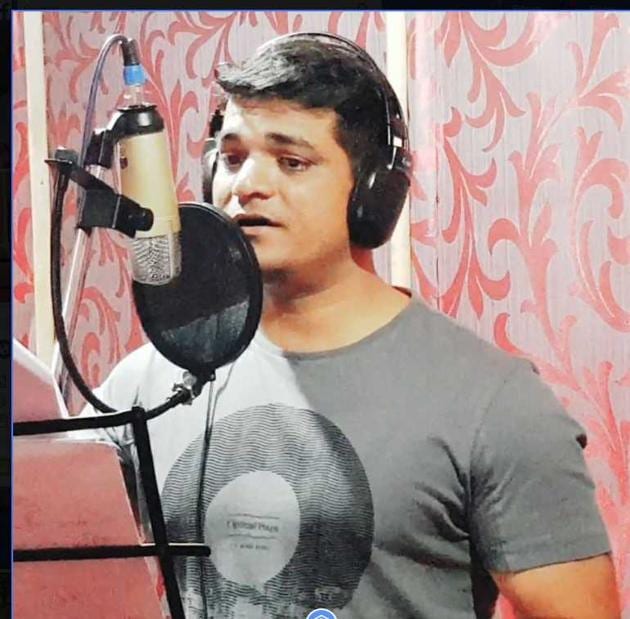 Published on Apr 08, 2018 06:07 PM IST
Ritesh Mishra, Raipur |
Ritesh Mishra, Raipur
They trade bullets, now the fight is also through music — note for note. Chhattisgarh police have circulated five songs, three of them sung by one of their officers, across Abujhmarh jungles to counter Maoist propaganda.
What won't be music to Maoist ears is police asserting that these songs made a mark and led to the arrest of 39 of their cadre and surrender of 20 between January and March this year.
Additional superintendent of police Maheswar Nag recorded three of the songs in Halbi and Chhattisgarhiya dialects in December last year. The songs have been circulated since January through CDs and links shared over phone through Bluetooth.
The songs are playing across the rugged, forested Abujhmarh expanse of nearly 3,900 sq km 1,500 spread across Narayanpur, Bijapur and parts of Kondagaon district of Bastar region. This police initiative is a direct counter to Maoist cultural troupes known as Chetana Natya Mandalis.
"Maoists use their cultural troupes as the first move when assessing a village or region," said a police officer serving in Bastar. "They have multiple mandalis, which move from village to village, performing songs and staging plays in weekly bazaars," added the officer, who did not want to be named.
Nag, whose police career is in its 11th year, said his songs portray the devastation and damage done by Maoists in Bastar. "The songs are distributed to the school teachers, panchayat functionaries, anganwadis, health centres, and PDS shops. You can hear villagers in remote areas singing them."
Maoists are feared to have laid landmines and traps across vast tracts of Abujhmarh and their writ runs large in remote locations. For Nag, social awakening through the songs is important to destroy Maoist structures in the villages.
Kondagaon superintendent of police Abhishek Pallav said, "Initially villagers were scared and would run away from police teams, but these songs came in handy in establishing rapport with them and motivating them to speak up against Maoists for their rights."
Nag's song, Utho hoge ber navavihan, urges villagers to make a new beginning in their lives, away from Maoists. "It portrays better lives for them and their children, away from arms and violence," said Pallav.
Another song, Suna suna ho, tells villagers about the government's development initiatives. The common thread in the songs is how Maoist violence devastates lives. The songs appeal to people to leave violence and join the mainstream.
"When our community interaction programmes started this year in interior areas of Abujmarh, we found that Maoist mandalis had influenced villagers using plays and songs related to jal, jangal and jameen (water, forest and land). Their focus is on portraying civil, police and forest administration in poor light. So, the police administration decided to counter them with songs, plays, dramas," said Pallav.
Police are planning to record more songs in other local dialects such as Gondi and also stage plays using villagers as actors.
Close Story
Personalise your news feed. Follow trending topics