Christian Michel's lawyer Aljo Joseph expelled from Congress
Joseph, who was also the national in-charge for Youth Congress's legal department, had said that his relation with Congress and profession was separate.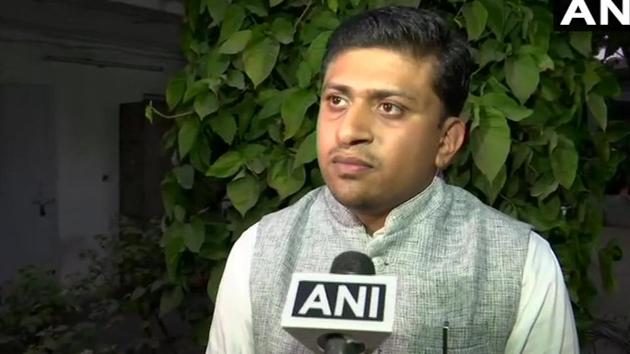 Updated on Dec 05, 2018 08:40 PM IST
Advocate Aljo K Joseph, who is the counsel for extradited AgustaWestland chopper case accused Christian Michel, has been expelled from the Congress and removed from his post as Youth Congress's legal department national in-charge.
Amrish Ranjan Pandey, IYC, spokesperson, said, "Aljo K Joseph appeared in his personal capacity. He didn't consult Youth Congress before appearing in the case. IYC does NOT endorse such actions.IYC has removed Aljo Joseph from IYC's legal department and expelled him from the party with immediate effect."
Earlier, Joseph had defended himself for taking up Michel's case, saying said that his association with the Congress has nothing to do with his profession after being targeted on social media.
Joseph, who was also the national in-charge for Youth Congress's legal department, said, "My relation with Congress is separate, my profession is separate."
"I'm an actively practising advocate. I appeared for him (Michel) in my professional capacity. If somebody asks me to appear on behalf of a client, I've only discharged my duty as a lawyer. It has nothing to do with Congress," he said.
His comments came after right wing activists highlighted his Congress links on social media, where he is seen actively taking part in party activities.
Joseph was also seen meeting Congress general secretary Deepak Babaria at party headquarters in Delhi in a video put out by ANI on Twitter, soon after he argued the case for Michel in a CBI court.
Christian James Michel, 57, the British businessman accused of bribery in the 3,600-crore AgustaWestland chopper deal, was sent to CBI custody for 5 days by a Delhi court, a day after he was extradited to India from Dubai.
Joseph explained that Michel's lawyer in Italy had requested him to take up the case through a friend, who had "connections in Dubai".
"So I was just helping in appearing and assisting him in this matter," he told ANI.
The ruling BJP had on Tuesday said that the extradition of Michel in the case from the UPA era is a diplomatic victory for India and could spell "serious trouble" for the Congress's "first family", referring to Gandhis.
Prime Minister Narendra Modi, during a poll rally, said, "The government has brought the middleman involved in a helicopter scam from Dubai. He served politicians and will now disclose secrets."
Responding to this, Congress spokesperson Randeep Surjewala said BJP and Modi were latching on to Michel's extradition for a "smear campaign" against opposition leaders and accused the government of indulging in a "cover up conspiracy" to hide its role in helping and promoting the "banned company" AgustaWestland and its parent company, Finmeccanica.
Close Story