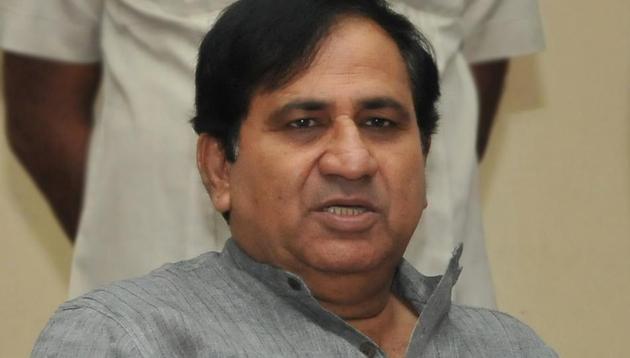 Cong rebel Shakeel Ahmad cites fake letter to dismiss suspension from party
Shakeel Ahmad's supporters circulated a press release, carrying the forged signature of Venugopal, on the social media and claimed that he and the MLA Bhavna Jha were not suspended.
PUBLISHED ON MAY 06, 2019 07:06 PM IST
The All India Congress Committee (AICC) is mulling lodging a case against its former party spokesman and rebel Shakeel Ahmad for dismissing its order about his suspension to be fake on the basis of a forged letter, purportedly signed by one of the party's general secretaries K C Venugopal.
Talking to media persons soon after AICC general secretary Motilal Vora issued a letter suspending Ahmad and party MLA Bhavna Jha on Sunday, the Congress rebel claimed that the letter was fake and the party had not suspended them. He showed media personnel two letters, one signed by Vora and the other bearing signature of another AICC general secretary, KC Venugopal to prove his claim.
Ahmad's supporters circulated a press release, carrying the forged signature of Venugopal, on the social media, claiming that he and the MLA were not suspended. "No such decision (regarding suspension of Ahmad and Jha) has been taken," stated the press release.
Bihar Pradesh Congress Committee (BPCC) spokesman Harkhu Jha said that Venugopal had taken serious exception to the way his name was dragged into the controversy because he had not issued any such letter. "The AICC is now mulling legal action against the people behind getting a forged letter issued in Venugopal's name," said Jha, adding that the action might be taken after the elections.
Ahmad, himself a former AICC general secretary, is contesting Lok Sabha elections from Madhubani as an independent candidate in defiance of the party's decision to support Vikassheel Insaan Party (VIP) candidate Badri Nath Purve as the Grand Alliance (GA) nominee. Madhubani went to the polls on Monday in the fifth phase of elections in Bihar.
AICC in-charge of Bihar Shaktisinh Gohil said that there is no dispute in the fact that Ahmad and Bhavna Jha have been suspended and that Vora had issued a letter to that effect on Sunday. "On learning about the forged letter in circulation on the social media, Venugopal had immediately dismissed it as forged through his twitter handle," said Gohil.
Ahmad could not be reached out for comments on the letter controversy. He has been suspended for contesting the elections in defiance to the party's line, while Bhavna Jha has been charged with indulging in anti-party activities. The AICC's action followed when some senior GA leaders including Tejashwi Prasad Yadav and VIP chief Mukesh Sahni sought Congress president Rahul Gandhi's intervention to check division of votes at Madhubani.
"Disciplinary action would be initiated against Ahmad and other disgruntled leaders to ensure their expulsion from the party after the polls," said a senior BPCC leader.
Ashok Yadav, son of sitting BJP MP Hukumdev Narayan Yadav, is contesting Madhubani seat against GA's nominee Purve.
The Congress is contesting nine seats in Bihar.
Close