Deforestation in Western Ghats reducing rain in Tamil Nadu, other southern states: Study
Updated on May 05, 2018 01:45 PM IST
The study 'Moisture supply from the Western Ghats to water deficit east coast of India' was published in Geophysical Research Letters journal on Friday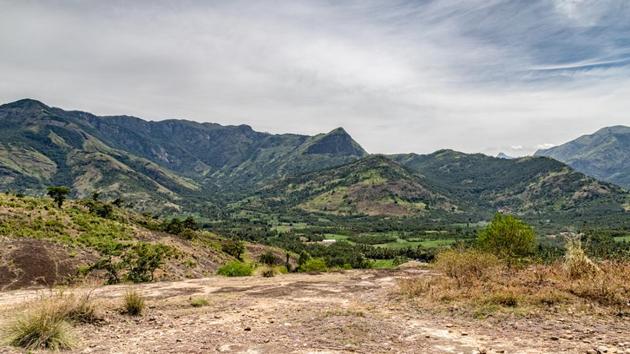 Deforestation in the Western Ghats leads to a decrease in rainfall during the southwest monsoon season in the water-scarce state of Tamil Nadu, Cauvery river basin, and other states in south India that run through the ghat region, a new study has revealed.
A study led by the Indian Institute of Technology, Bombay (IIT-B) has found that vegetation in the Western Ghats influences 25%-40% rainfall during June to September kharif cropping season in Tamil Nadu, which at present is under severe water crisis owing to an interstate water sharing dispute with Karnataka, and touches 50% during a dry spell or below normal monsoon season.
Western Ghats, considered one of the global biodiversity hotspots that run through Kerala, Tamil Nadu, Karnataka, Goa, Maharashtra and Gujarat, lost 33,579 sqkm (35.53%) forest cover from 1920 to 2013, according to Indian Space Research Organisation's National Remote Sensing Centre, Hyderabad. The reasons for deforestation include increase in plantations, agriculture land and construction of dams for irrigation.
The study 'Moisture supply from the Western Ghats to water deficit east coast of India' was published in the journal Geophysical Research Letters on Friday. Researchers stressed the need to enforce strict laws to stop deforestation that will not only protect biodiversity but also maintain the water cycle over semi-arid parts in southern states. Every year, Tamil Nadu receives an average rainfall of 960mm, of which 33% occurs from June to September.
Based on numerical simulations, the four-member team has shown that vegetation in the Western Ghats contribute around 3mm rain every day during August and September for a majority of the state and Cauvery river basin, the main source of water for irrigation in agriculture. However, rainfall declined to 1mm to 2.5mm per day when the Ghats were devoid of vegetation, which is around 25% of the total rainfall over Tamil Nadu.
In addition to affecting rainfall in Tamil Nadu, the study has also found that deforestation in the Ghats has led to 0.25 degrees Celsius increase in surface temperature across the state.
"Monsoon period has wet and dry spells. During a dry spell, cloud cover is less, leading to an increase in solar radiation. A rise in radiation leads to more evaporation of water from the vegetation which generates more moisture. This moisture gets transported to Tamil Nadu resulting in good rainfall," said Subimal Ghosh, lead investigator and professor, IIT-B. "Vegetation is basically working as capacitor."
To assess the impact of deforestation on rainfall in Tamil Nadu, the team selected three years that witnessed severe rainfall deficit during the southwest monsoon season: 1993, 1999 and 2002. Simulations with Weather Research and Forecasting model coupled to the Community Land Model showed that deforestation in Western Ghats decreased rainfall over the state by 40%-50% across all the three years.
Personalise your news feed. Follow trending topics