'Don't bring your phones': Modi's cabinet meet that took everyone by surprise
Not a single word was mentioned about the biggest surprise in the agenda of the Union cabinet meeting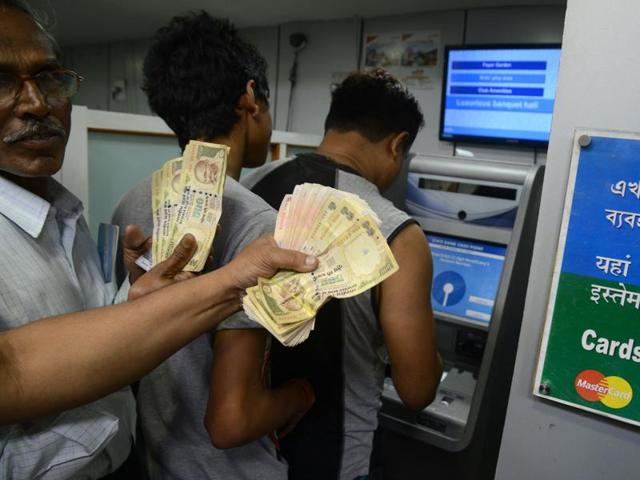 Updated on Nov 10, 2016 01:18 AM IST
When the Prime Minister's Office called ministers' offices to invite them for the cabinet meeting, they were told not to bring their mobile phones. The instruction was repeated hours before the meeting started on Tuesday.
If this communication led to some curiosity among the ministers, the next message raised more eyebrows.
Prime Minister Narendra Modi gave an instruction that all cabinet ministers must be present in the meeting and nobody should be out of the capital, at any pretext.
Read | Deposits above Rs 2.5 lakh to be taxed, mismatch with income to draw penalty
The agenda paper of the meeting did have a few items but not a single word was mentioned about the biggest surprise: the demonetisation of high-value bank notes.
It was the first subject on which Modi briefed his ministers in the cabinet meeting. After his briefing, Modi turned to a senior colleague and smiled, "This is why I told you not to be absent."
While the announcement took almost everyone by surprise, a senior minister told HT, "at least four times in the last three months, the PM told us to tell chartered accountants to be more sensitive towards black money. He also asked us to spread awareness against black money."
A source told HT that an instruction was sent, along with the cabinet agenda, to the ministers not to carry their mobile phones to the meeting. "Our office got a call later reminding about the instruction," the minister said.
The PM's briefing was similar to the address to the nation at 8 pm on Tuesday. Most of the ministers watched the PM's speech from the room where the cabinet meeting was held.
Read | Withdrawal of bank notes puzzling, won't drain illegal cash: Chidambaram
Sources added that besides finance minister Arun Jaitley, about 20-25 senior officials of the government and the Reserve Bank of India had a whiff of what it was about when the cabinet meeting started.
The bank chiefs, who will play a critical role in implementing the decision of sucking out currency denominations of Rs 500 and Rs 1,000, too had no information about the issue.
The only fact known was that currency notes of Rs 2,000 will be introduced in the market. Nobody took it seriously as such introductions of new currency denominations have been taking place from time to time.
Chiefs of banks got the message only after the PM's announcement. They were briefed about the decision and that bank branches and ATMs will remain closed for public transactions on November 9.
"The intention was not to let anyone know so that those with black money do not get any opportunity to turn their black money into white… you cannot be giving them opportunities after opportunities," a senior official of the department of financial services, who did not wish to be identified told HT.
Read | Why the currency switch is a political blunder by the BJP
Close Story