Gujarat: Tribal man accused of cow slaughter dies in jail, probe ordered
Updated on May 07, 2017 01:54 AM IST
Police, however, ruled out any foul play in the death of tribal man in their custody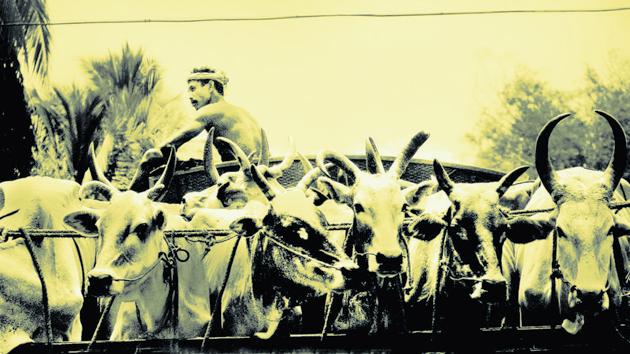 Gujarat government on Saturday ordered a judicial probe into the custodial death of a tribal man arrested under the newly enacted cow protection law for allegedly slaughtering bovines.
Sabarkantha police, under whose custody Kodar Gamar died on Thursday night, however ruled out any foul play in the incident.
Gamar, in his 60s, had collapsed after he went to take a bath on Wednesday evening, said a police official, adding the accused had earlier complained of uneasiness.
Police said they took him to a local hospital. But as his condition deteriorated, he was shifted to the Khedbrahma civil hospital initially from where he was referred to the Ahmedabad civil hospital. He died there.
The CCTV footage of the police station clearly shows that Gamar felt unconscious after taking the bath, the police official said.
He said the inquiry was ordered as part of the procedures followed in case of custodial deaths.
A case was registered against Kodar Gamar, his son and three others on April 26 at Kheroj police station in Sabarkantha under the Gujarat Animal Preservation (Amendment) Act 2011 for "slaughtering" cows.
Gamar and two others were remanded to police custody on May 2.
The arrest of Gamar and two other accused was reportedly the first in Sabarkantha district under the amended Act that came into force in mid-April.
The law to protect cattle is the harshest in the country with a provision for life imprisonment as the maximum punishment for those found guilty of slaughtering cows.