High court says IAF 'irresponsible' for confining corporal to psychiatric ward without consent
New Delhi |
Press Trust of India
Jul 12, 2018 08:43 PM IST
The Delhi high court told the Indian Air Force that the Mental Health Act had made it clear a person cannot be forced to undergo treatment without his consent, adding that the IAF "cannot ignore the laws of the country"
The Indian Air Force (IAF) faced the ire of the Delhi High Court on for confining one of its non-commissioned officers, a corporal, to a psychiatric ward for over two months, because he was an alcoholic and suffered from mental disorders.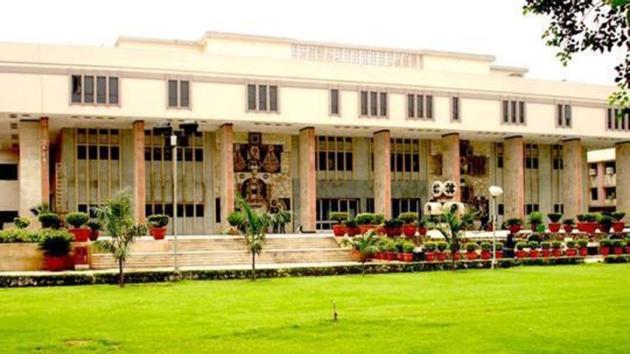 A bench of justices S Muralidhar and Vinod Goel questioned the rationale behind the IAF's decision, asking how it determined on a daily basis that the corporal still "craved for alcohol".
The court also said the newly-enacted Mental Health Act made it clear that a person could not be forced to undergo treatment without his consent, adding that the IAF "cannot ignore the laws of the country".
Terming the conduct of the IAF "irresponsible", the bench wondered how many of such cases there might be, which were yet to be highlighted.
"How were you determining on a daily basis that his craving for alcohol had not gone down? What tests were conducted by you? This is completely irresponsible. We wonder how many such cases are there.
"This is a clear case where a man is saying he has been detained without consent. Under the new Mental Health Act, you cannot force him to undergo treatment without his consent. Then how are you pumping him full of drugs? We do not know who should be proceeded against," the bench said.
It added that the IAF needed to be reminded not to interfere with a person's liberty as "short of chaining him up, everything else was done here" and directed that the corporal be produced in court tomorrow.
According to the IAF, represented by the Centre's standing counsel, Ripudaman Singh Bhardwaj, the action against the corporal was taken on a complaint from his wife that he turned violent after consuming alcohol.
Bhardwaj said the corporal, Kriyad Yogesh Bhankhariya, had alcohol dependency issues for which he was initially treated in the psychiatric ward of the Army Base Hospital here and thereafter, in June, he was shifted to the medical centre at the Tughlakabad Air Force Station.
The court said if the non-commissioned officer (NCO) was an alcoholic, then the IAF ought to have sought the help of the "Alcoholics Anonymous" on how to deal with the matter as any psychiatric would confirm that confinement of a person was advisable only in extreme cases.
"It is worrying, the manner in which you have approached the situation," the bench told the IAF.
The court was hearing a habeas corpus petition filed by the 30-year-old corporal's father, claiming that his son was being illegally confined at the Army Base Hospital.