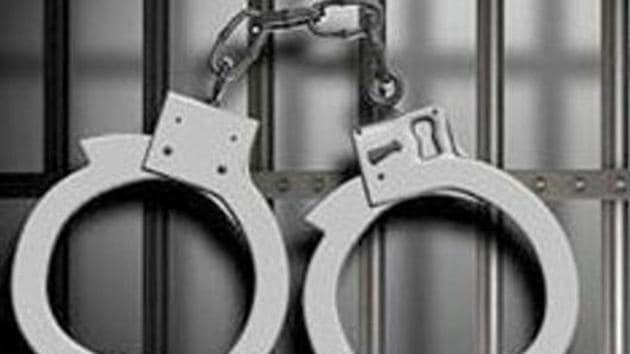 Jaipur gang which extorted around Rs 15 crore from fake rape cases busted
Gang used trafficked women to honey-trap targets, extorted around Rs 15 crore.
UPDATED ON DEC 25, 2016 09:05 AM IST
A crack team of the Rajasthan police busted on Saturday an extortion racket in which dozens of men were blackmailed with false rape allegations and made to cough up lakhs.
Police's Special Operations Group (SOG) said the gang, run by a group of individuals including two Jaipur-based lawyers who used trafficked women to honey-trap the targets, extorted around Rs 12-15 crore from at least 25 people.
SOG inspector general MN Dinesh said two people were arrested and identified them as Akshat Sharma and Vijay aka Sonu Sharma.
Naveen Devani, a lawyer, was the kingpin of the operation that he ran with Anand Shandilya (45) and Nitesh Bandhu Sharma.
Devani and Shandilya primarily identified targets, mostly men of repute in local circles, while Akshat, Vijay and several other suspects allegedly trafficked girls from Jaipur, Ajmer and parts of Himachal Pradesh and Uttarakhand.
The SOG team chanced upon the racket while investigating Shandilya in a separate case.
The modus operandi of the gang was first to trap their 'targets' and collect evidence with which they could incriminate their targets.
The male members of the gang would approach the 'victims' posing as mediapersons with the purported "evidence" — including video clippings — and demand hefty hush money, "which in some cases went up to even Rs 1-2 crore", the IG said. If any person refused to pay money, a fake case of rape was lodged.
During the trial the girl turned hostile in court if the money was paid.
Police initiated investigation against the gang based on a complaint lodged by one of the victims Dr Sunit Soni, who runs a hair transplant clinic in Jaipur.
He spent 75 days in jail after the gang lodged the fake rape case against him when he refused to pay them Rs 1 crore. The doctor's family eventually paid the money, and the girls turned hostile in the court.
Police say the gang has so far committed more than 25 such cons in Jaipur, Udaipur, Alwar, Bikaner, Ajmer and have collected Rs 12-15 crore from these incidents through blackmailing. The gang mostly invested the money from the racket in real estate and splurged on a lavish lifestyle, the police officer said.
All other accused are absconding and a massive manhunt is on to nab them, Dinesh added. To make a strong case against the gang, the IG appealed to all the victims of the gang to come forward and contact the SOG.
"Their identity will be kept confidential," the police officer assured.
Close