Kashmir student, who went missing to 'join' militancy, returns home on family's appeal
The teenager was studying in a university in Uttar Pradesh when he went missing on October 28. He had informed his father that he was going on a trip to Delhi while according to police, his call details showed his location in Jammu and Kashmir.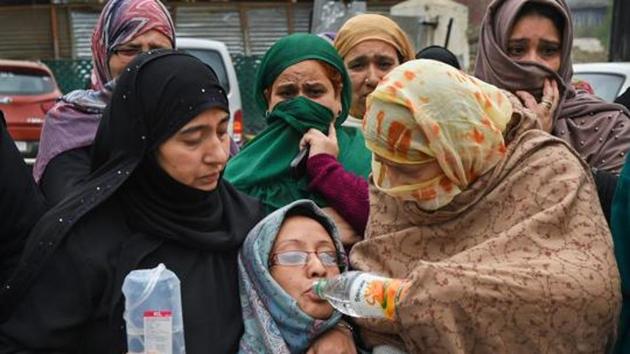 Updated on Dec 02, 2018 11:19 PM IST
Hindustan Times, Srinagar | By Ashiq Hussain
, Srinagar
A Kashmiri teenager, who had gone missing in October from a university in Uttar Pradesh and was suspected to have joined militant ranks, has returned home, police said.
Inspector general of police (Kashmir) S P Pani credited the "relentless efforts" of the teenager's family for his return. "We facilitated his return," he added.
The Jammu and Kashmir police have requested the media to withhold the teenager's name due to the sensitivity of the matter. The family said the teenager returned home bleeding before the police took him away.
The teenager had gone missing from the university on October 28. He had informed his father that he was going to Delhi. According to the police, his call details showed he was in Jammu and Kashmir then.
Earlier on October 4, a group of students had beaten up the teenager after mistaking him for a foreign student during a clash between Indian and Afghan students at university.
A picture of the teenager, wearing a black outfit with some ammunitions strapped across his body and posing with a flag of the Islamic State (IS), had appeared on the social media nearly a week after he went missing. It was claimed that he had joined the IS in Jammu and Kashmir.
The picture appeared digitally altered.
An audio message attributed to the teenager had mentioned the attack at the university. It said he had made up his mind to join militancy that day.
His parents and relatives in Srinagar continued issuing video messages on the social media asking him to return. They urged that he be "allowed to go if he is with anybody".
A police officer, requesting anonymity, said that the teenager has been dealt with on "compassionate grounds" and has not been arrested.
"There are some technical issues and some paperwork which needs to be done," he said. The teenager needs some medical attention immediately, he added.
In November 2017, Majid Khan, 20, left the Lashkar-e-Taiba after his mother's appeal to him to return in a video that widely shared on the social media. Many young men returned to their homes in Kashmir in the months following Khan's return.
Close Story