Last 8 years witnessed determined effort to tackle corruption, says CBI chief
Updated on Jan 23, 2023 06:52 PM IST
CBI director Subodh Kumar Jaiswal said that a number of preventive steps were taken by the government for rooting out corruption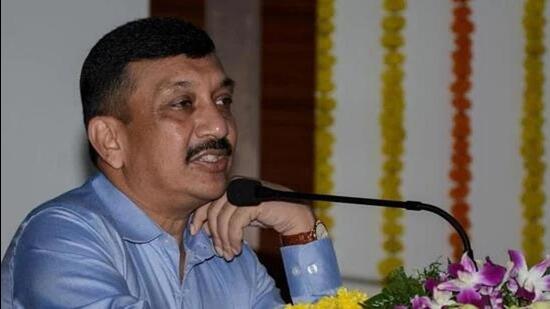 The last eight years have witnessed a determined effort to tackle corruption in India and the use of technology has helped immensely in this endeavour, Central Bureau of Investigation (CBI) chief Subodh Kumar Jaiswal has said.
The CBI director was addressing the civil servants of Bangladesh, Maldives and the state of Arunachal Pradesh at a capacity-building programme conducted by the National Centre for Good Governance (NCGG).
"The last eight years witnessed the determined effort to tackle corruption. In this endeavour, the use of technology has helped immensely. Transparency, accountability, and centrality of citizens have become the hallmark of today's governance in India," Jaiswal said in his valedictory address at the two-week programme conducted from January 9 to 20.
Highlighting the "decisive and multi-pronged action" taken against corruption in India, the CBI director said that a number of preventive steps were taken by the government, with the massive use of information technology and an emphasis on ensuring transparency, for rooting out corruption with huge success.
The programme was attended by 87 officers comprising 39 civil servants from Bangladesh (56th batch), 26 civil servants from Maldives (20th batch) and 22 civil servants from Arunachal Pradesh (1st batch).
The programme is a part of the efforts to expand and scale up activities in accordance to the Prime Minister Narendra Modi's vision of Sabka Saath, Sabka Vikas, Sabka Vishwas and Sabka Prayaas, the Ministry of Personnel said in a press note.
Established in 2014, NCGG, an apex-level autonomous institution of the government, aims work on good governance, policy reforms, training, and capacity-building of civil servants of India as well as other developing countries. Along with the Ministry of External Affairs, the NCGG has imparted training to civil servants of 15 countries, which are Bangladesh, Kenya, Tanzania, Tunisia, Seychelles, Gambia, Maldives, Sri Lanka, Afghanistan, Laos, Vietnam, Bhutan, Myanmar, and Cambodia.
Underlining the aims of the two-week programme, the Ministry said, "The sessions for each training programme were firmed up by the NCGG faculty based on the need of the respective countries and in consultation with Indian Missions. This capacity-building programme will help the civil servants put up dedicated efforts to fill in the gaps between policies and implementation in their respective countries or states."
In the two-week programme, the civil servants interacted with domain experts on diverse topics, such as e-governance, the vision of India in 2047 and the role of civil servants, decentralised municipal solid waste management, digital India, potential and challenges of the power sector in Arunachal Pradesh, approach to SDGs by 2030, health governance in India, climate change and its impact on biodiversity, policies and global practices, anti-corruption practices, circular economy, etc. among other important areas.
"The training module includes lessons from various initiatives taken in India such as e-governance, digital India, CPGRAMS, approach to sustainable development goals, public health initiatives, and water security on islands, among other important areas. It also includes exposure visits to prominent places like the Pradhan Mantri Sanghralaya, the office of UIDAI, the Parliament, etc., where participants will see the best practices in e-governance," noted the NCGG.
While emphasizing the role of civil servants in improving the quality of life of people, Bharat Lal, director general of the NCGG, in his inaugural address, underlined the need to strengthen women's role in decision-making. He shared numerous examples of how women have brought profound changes in public service delivery and governance, ensuring transparency and quality in works, water, sanitation, public health and waste management in villages.
Along with Lal, the special director of the CBI, Praveen Sinha, conducted a session on anti-corruption strategy and spoke on institutional framework and zero tolerance to corruption. He also highlighted international cooperation in tackling corruption. Joint director, CBI, Anurag noted how the use of technology could be greatly helpful in anti-corruption drive with some practical examples.
NCGG will be expanding its capacity to accommodate a higher number of civil servants from various countries as well as various states and Union territories of India as per their requirements, the Ministry added.