Law commission wants cricket betting to be legal, but under strict law
Law Commission of India chairman says panel's findings have led to the view that the government should step in to stop betting on sport as an unregulated and illegal activity.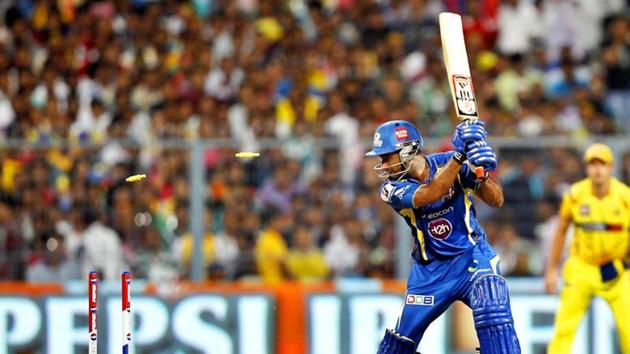 Updated on Dec 17, 2017 07:22 AM IST
The Law Commission of India is all set to recommend legalising betting on sport, including cricket, and having a stringent national law to closely regulate online gambling.
The commission was asked by the Supreme Court in July 2016 to examine whether betting on cricket should be legalised, and a law be framed to enable that. Tasked with preparing a report on the issue, the commission is now working out the finer details of its recommendations.
"Online betting is difficult to prevent, so it requires regulation. We must have a stringent law," LCI chairman Justice BS Chauhan told Hindustan Times.
Chauhan added that the commission's report is not yet ready but its findings so far have led to the view that in order to stop betting on sport as an unregulated and illegal activity, the government should step in.
"This is still a tentative view. The report will be submitted next month," he clarified.
While hearing a case on the Justice RM Lodha committee's suggestions to reform Indian cricket administration, an SC bench headed by the then Chief Justice TS Thakur had said in its order on July 18, 2016: "The recommendation made by the committee that betting [on cricket] should be legalised involves the enactment of a law, which is a matter that may be examined by the law commission and the government for such action as may be consider necessary in the facts and circumstances of the case."
One of the key recommendations of the panel was: 'Legalisation for betting and criminalisation for match-fixing'.
The commission is exploring various legal options to suggest to the Centre and the top court to bring a law regulating online sport betting and gambling. While gambling is a subject on the state list in the Constitution — meaning it is for the states to legislate on it — activities on the internet can be regulated through a central act.
"The proposed law can have provisions to make sure that a person does not become habitual, he cannot bet more than a certain number of times in one year or put on stake more than a certain percentage of his wealth," Chauhan said. One of the proposals being studied by the panel is to ask for setting up a gaming commission and providing all-India licenses to operators.
"The Information Technology Act has provisions to protect vulnerable sections, including children and the poor. Also, Article 249 gives Parliament the power to legislate on a matter in the State List citing national interest," the LCI chairman explained.
Commission officials feel that by not making betting and gambling accessible legally, the government loses the opportunity to both protect citizens from harm and the revenue it can generate through taxes.
"Strict rules against betting and gambling have not necessarily acted as a deterrent. Online gambling and betting is another area which has become very difficult to curb," the commission had observed while inviting suggestions from stakeholders and the public in June this year.
Industry lobby body Ficci estimated in a 2013 report that the underground market for betting on cricket is roughly worth Rs 300,000 crore. The tax revenue from that would be around Rs 10,000 crore, according to the All India Gaming Federation (AIGF) which has been pitching for legalising betting on the lines of horse racing, which is regarded as a game of skill and not chance.
"Legalising betting on cricket will also bring in a substantial amount of FDI. Setting up a gaming commission will promote responsible gaming and prevent money laundering," Roland Landers, CEO of the AIGF said. "Merely by taxing betting at 20%, the government can earn thousands of crores every year," he added.
Close Story
Personalise your news feed. Follow trending topics