Mahila Congress gets first transgender general secretary in Apsara Reddy
Jan 09, 2019 12:10 AM IST
An advocate of transgender's rights, Apsara Reddy was earlier with the Bharatiya Janata Party (BJP) and the AIADMK before eventually joining the Congress.
Transgender activist Apsara Reddy, was appointed as Congress general secretary and in-charge of Mahila Congress on Tuesday, making her the first transgender person to be appointed as an office-bearer in the party.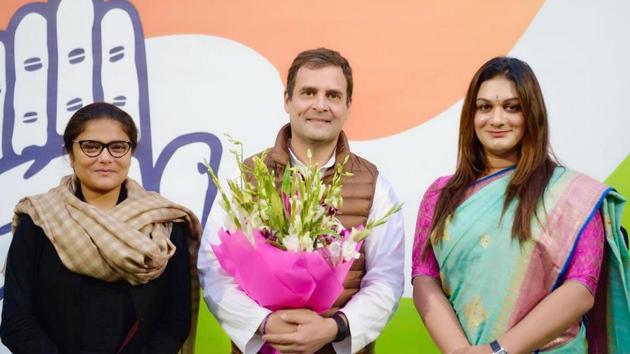 "I will meet with a cross section of women to address the issues pertaining to their rights. This election, I will campaign vociferously against the fascist BJP," she said about her immediate plans.
Thanking Congress president Rahul Gandhi for reposing trust in her, Reddy said she would work with the party's women's wing in each state across the country and strive for the empowerment of women.
"I would also contribute to the party's manifesto on women centric policies," she added.
Before plunging into transgender activism, Reddy was a journalist and had worked with BBC, The Hindu, The New Indian Express, Deccan Chronicle and Provoke, a lifestyle magazine. She had studied graduation and post graduation in journalism from Monash University and the City University, London.
However, she had a keen interest in politics early on and joined the BJP but did they there for long. She was with the AIADMK and quit the party shortly after the death of its chief Jayalalithaa. "The AIADMK government is playing into BJP hands," she had alleged.
On why she had quit the saffron party within a month of joining it, she said, "the BJP is regressive and has no place for free thinking individuals. It has a patronising attitude towards us."