Many countries have eased Covid restrictions for Indian students: Minister
Published on Jul 29, 2021 05:08 PM IST
In written replies to several questions in the Rajya Sabha on Indians studying abroad and the impact of the Covid-19-related restrictions on them, Muraleedharan said the external affairs ministry has been making efforts to easing travel restrictions for Indians enrolled in foreign universities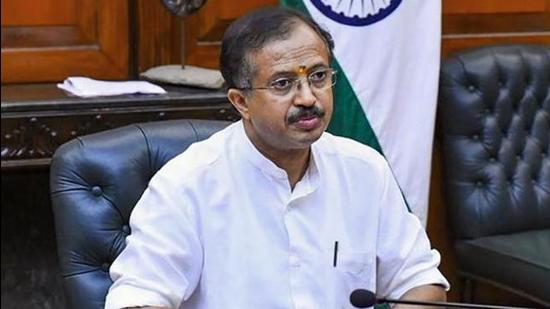 Covid-19-related travel restrictions have been eased for Indian students by countries such as the US, the UK, Canada, Germany and the Netherlands and more nations are expected to open up when the situation improves, minister of state for external affairs V Muraleedharan informed Parliament on Thursday.
In written replies to several questions in the Rajya Sabha on Indians studying abroad and the impact of the Covid-19-related restrictions on them, Muraleedharan said the external affairs ministry has been making efforts to easing travel restrictions for Indians enrolled in foreign universities.
"Our missions abroad have been actively taking up these issues with the respective governments and have been impressing upon those governments to ease the travel restrictions. Also the issue of travel restrictions has been taken up at the ministerial level with several countries," he said.
So far, travel restrictions have been eased for Indian students by countries such as the US, the UK, Canada, Ireland, Germany, the Netherlands, Belgium, Luxembourg and Georgia, and more countries are expected to open up travel in future, he said.
Also Read | India's 14 tiger reserves set global standard in tiger conservation
A total of 1,133,749 Indians study in 99 countries around the world, according to data furnished by Muraleedharan in the Rajya Sabha.
Among the countries with large numbers of Indian students are United Arab Emirates (219,000), Canada (215,720), the US (211,930), Australia (92,383), Saudi Arabia (80,800), the UK (55,465), Oman (43,600), New Zealand (30,000), China (23,000), Germany (20,810), Russia (16,500), the Philippines (15,000), and Kyrgyzstan and France (10,000 each).
Muraleedharan said the government is developing a "Global Indian Students Portal (GISP)" for Indian students who want to go abroad for studies. The portal, which will have information on courses, foreign universities, nodal officers and accreditation requirements to help students make informed decisions, is expected to be launched in 2022.
The India Centre for Migration, a think tank of the external affairs ministry, has prepared a "Student Handbook for Studying Abroad" to provide basic information to students intending to study overseas.
Indian missions have voluntary registration for Indian students, and the MADAD portal, launched in February 2015, extends a helping hand to all Indians abroad. The student module of the MADAD portal, launched in 2016, enables Indian students abroad to register voluntarily and provide data about their course and institution.
Personalise your news feed. Follow trending topics