Mental health care system in India in tatters, only 1 in 5 getting treatment
Oct 25, 2016 12:49 AM IST
Only one in five Indians who need mental health care services are getting it. This accounts for 30 million of nearly 150 million who have mental health problems, reveals the National Mental Health Survey by the National Institute of Mental Health and Neuro Sciences (NIMHANS), Bengaluru
Only one in five Indians suffering from mental health issues gets treatment.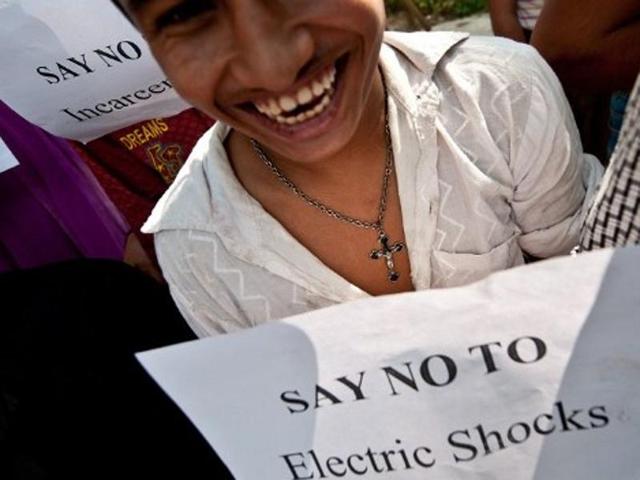 This accounts for just 30 million of the nearly 150 million who have mental health problems, revealed the National Mental Health Survey, by the National Institute of Mental Health and Neuro Sciences (NIMHANS), Bangalore.
The team attributes the high numbers to a fast-paced lifestyle, stress, complexities of living, breakdown of support systems and challenges of economic instability.
Also, one in 20 people suffers from depression and one in 40 has dealt with it in the past.
The survey covering 39,000 individuals also points out that common mental disorders — depression, anxiety disorders and substance abuse — afflicts one in 10 Indians.
The 30-month survey conducted in 12 states and supported by the Ministry of Health and Family Welfare states that depression is higher among women between the age group of 40 and 49 years and among those living in urban areas.
"The mental health system assessments indicate not just a lack of public health strategy, but also several other underperforming components. A dedicated policy and the new bill are the right steps to identify the force multiplier for mental health," Dr BN Gangadharan, director and professor of psychiatry, NIMHANS, said in the report.
The survey reveals that nearly 15% of Indian adults above the age of 18 are in need of active intervention.
The middle-age working population is the most affected and urban metros are witnessing a growing burden of mental health problems.
"All this while when talking about mental health problems, we were talking about schizophrenia, psychoses, and severe mental problems. But our study has shown that severe mental problems account for less than 2%, while common mental disorders are in very high numbers and proportions," said Dr G Gururaj, principal investigator, and professor & head, department of epidemiology, NIMHANS.
Gururaj added two more issues. "One is people tend to ignore these problems, and tend to think they don't need professional attention. The other is they also appear as co-morbid conditions for other diseases. So it is important that health professionals address these problems, recognise them and provide early intervention."
The survey has found mental health disorder related to substance abuse, including alcohol use disorder, moderate to severe use of tobacco, and the use of drugs, including illicit and prescription drug prevalent in 22.4% in 12 states. The prevalence of tobacco use disorder — moderate and high dependence — and alcohol use disorder (dependence and harmful use / alcohol abuse) was 20.9% and 4.6% , respectively.
"Substance abuse in India has been on an increase over the past few years, much of it by tobacco use. Reasons are a combination of factors such as changing lifestyle, easy availability, increasing purchasing power," said Gururaj. "There are hazardous and harmful alcohol users. If we include those numbers, it is a huge public health problem in India."
Adolescents have been found to be vulnerable, with nearly 9.8 million Indians between 13 and 17 years in need of active intervention. Prevalence of mental disorders was nearly twice at 13.5% in urban metros as compared to rural areas (6.9%). "A lot of changes take place in an individual during early adolescence. Changes are physical, biological, social, psychological and emotional, and therefore a vulnerable period," said Gururaj. "In that period, there are factors within and outside the individual, both at home and outside, which contribute in developing these mental health problems."
The survey goes on to note that current mental health systems are weak, fragmented and uncoordinated, with deficiencies in all components at the state level.
The investigating team states that with continuing urbanisation, these challenges are expected to rise and hence, there is a need for an urban specific mental health programme.