Union min Ahir hits out at Varun Gandhi for his 'asylum for Rohingyas' remark
Updated on Sep 26, 2017 08:43 PM IST
Minister Hansraj Ahir said anyone who has national interest in mind won't make such statements.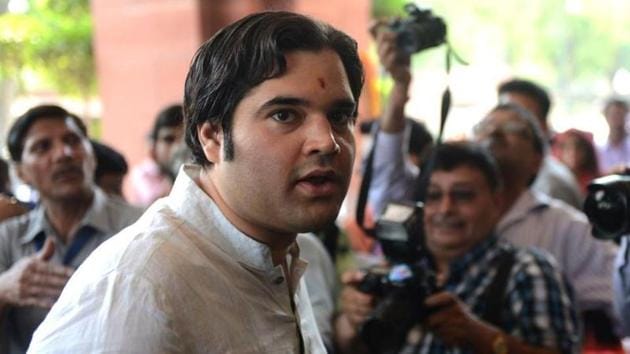 Press Trust of India |
Press Trust of India
Union minister of state for home affairs Hansraj Ahir criticised BJP MP Varun Gandhi on Tuesday for his views that Rohingya Muslims should be given asylum in India after security vetting, saying those who have national interest in mind should not make such statements.
"Jo desh ke hith mein sochenga woh is tarah ke bayan nahi dega (Anyone who has national interest in mind, won't make such statements)," Ahir told reporters in Delhi.
In an article written in a Hindi daily, Gandhi said India must give asylum to Rohingyas but before that analysis of genuine security concerns should be done.
After Ahir's comments, Gandhi said his recent piece focused primarily on defining India's asylum policy, with clear demarcations on how "we would accept refugees".
"As for the Rohingyas, I've called for empathy, leading potentially to asylum, while vetting each applicant for national security concerns (sic)," he tweeted.
The BJP, in its national executive on Monday, adopted a resolution supporting the government's stand on the Rohingya issue, saying it fulfilled its responsibilities by providing humanitarian relief to Bangladesh for Rohingya refugees while ensuring that internal security was not compromised for its 125 crore citizens.
Terming the Rohingya refugees as "illegal" immigrants, the government recently told the Supreme Court that some of them were part of a "sinister" design of Pakistan's ISI and terror groups such as the ISIS, whose presence in the country will pose a "serious" national security threat.
Home minister Rajnath Singh last week had said Rohingyas were not refugees who have applied for asylum in India but illegal immigrants who "will be deported".