'Mistakes do happen,' says Kerala women's panel chief on CPI(M) MLA accused of sexual harassment
Sep 08, 2018 11:06 AM IST
CPI(M) MLA KP Sasi was last week accused of sexual harassment by a woman.
Kerala state women's commission chief tried to dismiss the charges of sexual harassment against CPI(M) MLA PK Sasi, saying "mistakes do happen" earlier this week, and refused to take action, citing lack of a formal complaint.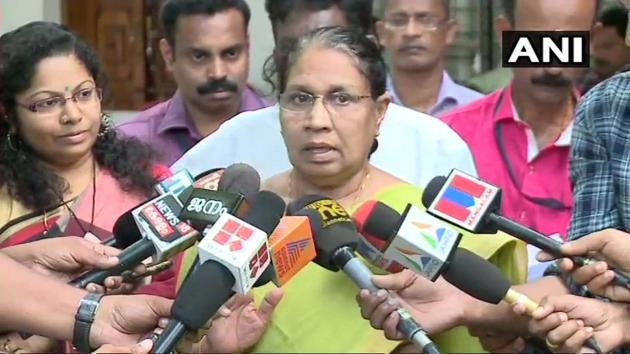 "We are all human beings, mistakes do happen. People inside the party may also have committed such mistakes," the panel's chairperson, MC Josephine said on Wednesday, according to ANI, when asked about what action was taken in the case.
Sasi was last week accused of sexual harassment by a woman, but the state women's commission chief said they did not initiate action as a complaint was yet to be filed.
"We have not gotten any complaint. Even for suo moto case, we at least need the basic details like the nature of complaint which could be revealed either by the media or the victim themselves. In this case, that hasn't happened. Then how can we register a case?" she asked.
However, the National Commission of Women (NCW) had taken cognisance of the matter and asked the Kerala police to investigate the matter.
Josephine also said that the CPI(M) would deal with the case internally.
"That's up to the party to decide. The Marxist party will have their own system of dealing with these complaints; it's not a new thing. Since its inception, the party has handled such complaints," she said.
On Friday, the CPI(M) had issued a statement saying it had received a complaint against party MLA on August 14 following which an enquiry was ordered into the matter, and promised to take appropriate action in the matter.