Misuse of bank account for black money deposit to invite govt action
Updated on Nov 18, 2016 11:41 PM IST
Government on Friday cautioned Jan Dhan account holders, housewives and artisans that they will be prosecuted under the I-T Act for allowing misuse of their bank accounts through deposit of black money in Rs 500/1,000 notes during the 50-day window till December 30.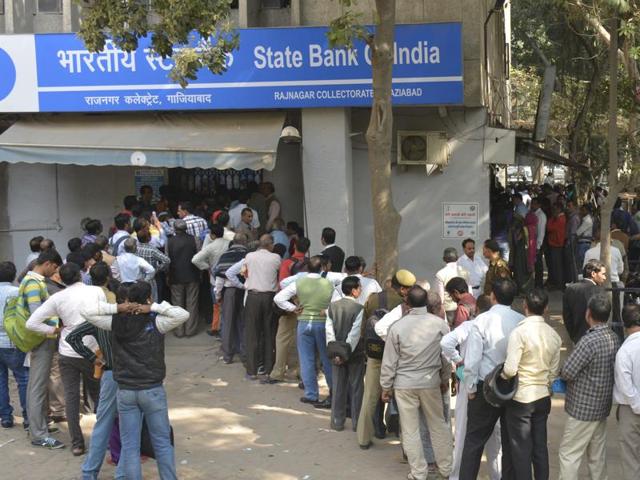 The government said on Friday it will monitor bank accounts, especially those artisans, workers, housewives and the poor, and prosecute anyone allowing the parking of illegal wealth of others.
The finance ministry decision came after numerous reports that unscrupulous elements were using such accounts to stash "black money".
Experts say this practice of using surrogates – especially marginal and poor people – threatens to derail the aim of a shock recall of high-value currency last week.
The ministry will also monitor zero-balance accounts opened under the Jan Dhan scheme after a surge in the deposits of many of such accounts. "These will be scrutinized very carefully," a senior finance ministry official told Hindustan Times.
Action will be taken against the person depositing the money and the account holder.
The government withdrew Rs 500 and Rs 1000 notes 10 days ago in a bid to drain illegal cash from the economy. But reports have poured in that many are using accounts belonging to their maids, drivers, labourers and workers to park money and escape income tax scrutiny.
Read | EC asks govt to ensure indelible ink at banks doesn't affect polling
"Some people are using other persons' bank accounts to convert their black money into new denomination notes for which reward is being given to account holders who allow their accounts to be used," the statement said.
The government had earlier said only deposits above Rs 2.5 lakh will be monitored but Friday's decision indicated a widening net to catch black money hoarders.
If incomes and deposits don't match, the Centre has proposed 30% tax and a 200% penalty on the taxed amount – this comes up to 90% of the wealth – in addition to a possible jail term.
"We are aware that many of these accounts are being used by people to convert their black money...we are scrutinizing the deposit pattern in all these Jan Dhan accounts and any discrepancy will be thoroughly assessed to get to the bottom," the official added.
Read | Feel the pinch? 5 things that are costlier in Delhi after demonetisation
The government also urged the people to provide information on transfer of any unaccounted wealth.
Earlier, finance minister Arun Jaitley had said those indulging in any kind of unlawful activity will not be spared.
The government also sought data about stock positions from jewelers and bullion traders in a bid to track down unaccounted money that has flowed into this sector since the demonetisation announcement.
Personalise your news feed. Follow trending topics