Modi raises terrorism, China-Pak corridor in talks with Xi and G20 meetings
India called on China on Sunday to join a unified worldwide effort to counter terrorism and urged it to stop politicising the issue of terror, emphasising that terrorism is emanating from south Asia and gradually destabilising the region.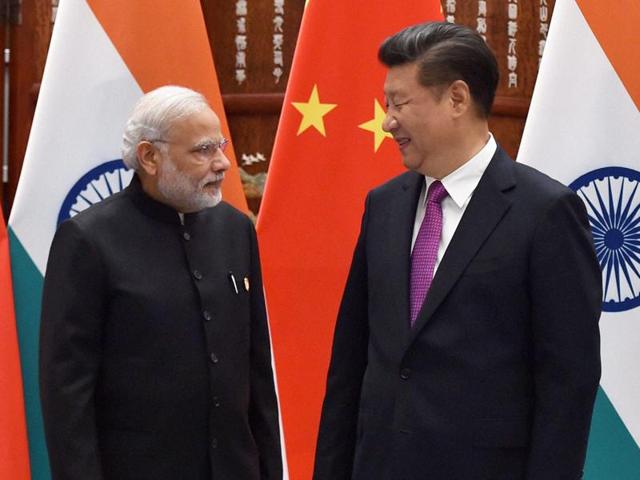 Updated on Sep 04, 2016 02:49 PM IST
Hindustan Times |
, Hangzhou (china)
Sutirtho Patranobis
India called on China on Sunday to join a unified global effort to counter terrorism and urged it to stop politicising the issue, emphasising that problem was emanating from south Asia and gradually destabilising the region.
In a 35-minute meeting with Chinese President Xi Jinping and later addressing BRICS leaders, Prime Minister Narendra Modi said the issue of terrorism was the central challenge facing the world.
Pakistan wasn't mentioned in a briefing by ministry of external affairs spokesperson Vikas Swarup on Modi's meetings, but India's assertion of Islamabad's involvement in spreading terrorism in the country was made clear to Xi and other BRICS leaders.
Modi is in Hangzhou to take part in the 11th G20 Summit in the eastern Chinese city. He spoke to Xi about India's "aspirations, concerns and strategic interests".
Modi began his meeting with Xi by extending his condolences over a recent terror attack on the Chinese embassy at Bishkek, the capital of Kyrgyzstan, last week.
"Condemning the terrorists' attack on the Chinese embassy in Bishkek, he said this was yet another proof of the continuous scourge of terrorism. He reiterated that our response to terrorism should not be dictated by the political considerations," Swarup said.
Modi conveyed India's concerns over the $46-billion China- Pakistan Economic Corridor (CPEC) being laid through Pakistan occupied Kashmir.
Besides a host of energy projects, the Chinese government and banks will finance Chinese companies to lay rail tracks, roads and pipelines to ferry oil and gas from Gwadar port in Pakistan's south to Kashghar in Xinjiang in China's northwest.
India has opposed the project as it claims Gilgit-Baltistan and PoK, which New Delhi says are occupied territories.
Swarup said Modi made a "hard-hitting" intervention on terrorism during his meeting with BRICS leaders.
"I must emphasise how strongly the PM intervened on the issue of terrorism. He said, in fact, it remains the primary source of instability and the biggest threat to our society and countries. He said the supply chains and reach are global. The abuse of social media to promote radical ideologies is the growing dimension of this threat," Swarup quoted the PM as saying during the BRICS meeting.
"He (Modi) said in a very hard-hitting intervention that nowhere for that matter do they (terrorists) do not own banks or weapon factories. Clearly someone funds (them) and the BRICS must intensify its joint efforts not just to fight terrorism but to coordinate its action to isolate those who support and sponsor terrorism," Swarup added.
Modi told the leaders of China, Russia, Brazil and South Africa that he believed that terrorism is the "central challenge" facing the world at the moment and "unless we have a collective approach, it will not be possible for us to defeat this menace".
In a bilateral meeting with Australian prime minister Malcolm Turnbull, Modi again stressed on fighting terrorism.
"The two leaders discussed the continuing scourge of terrorism. PM said it was important for all demo forces to come together to counter this challenged. Our neighbourhood, in particular, he said was now suffering from the destabilising effects of terrorism."
"…even Afghanistan, Russia, China, they were all facing the terrorism threat emanating from our region and it was important for us to identify the suppliers, the exporters and financiers of terrorism."
"Otherwise the world is going to face a huge, huge problem in the coming weeks and months," Modi said.
Close Story