'Month wasted pleading with Rahul Gandhi to take back resignation': Karan Singh
Rahul Gandhi, 49, had stunned his party's top leadership at the 25 May meeting of the CWC when he first spoke about his decision to quit from the top post after the party's crushing defeat in the national elections.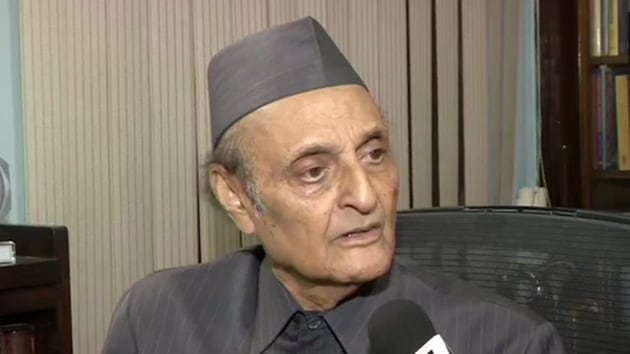 Updated on Jul 08, 2019 11:26 PM IST
Former Union minister Karan Singh on Monday called for an urgent meeting of Congress's highest decision-making body under former PM Manmohan Singh's chairmanship to take "necessary decisions" in view of Rahul Gandhi's resignation as the party chief.
Karan Singh, 88, said he is "aghast" at the disorientation into which the party has fallen since Gandhi's resignation on May 25. "Instead of honouring his bold decision a month was wasted pleading him to take back his resignation which, as a man of honour and integrity, he should not have been pressurised to do," he said in a statement. He said there is still no alternative structure in place.
Karan Singh said the longer the present uncertainty remains, the more Congress workers and voters will be demoralised. "The negative cycle must be reversed before it is too late," he said. He called for the urgent Congress Working Committee meeting to take decisions including appointment of an interim party president till the next organisational elections. He also suggested four working presidents and vice-presidents each for North, South, East and West zones. "This would enable the introduction of younger people into positions of authority," he said.
Karan Singh's remarks came a day after two young leaders Jyotiraditya Scindia and Milind Deora announced that they have resigned from their posts, taking moral responsibility for the Congress's Lok Sabha poll debacle.
The spate of resignations in solidarity with Gandhi has plunged the Congress into a deep leadership crisis.
Rahul Gandhi along with his mother, Sonia Gandhi, separately attended a training programme for the Congress Parliament's members at the party's 'war room' in Delhi.Congress leaders Rajeev Gowda and Jairam Ramesh and former Lok Sabha secretary general PDT Acharya held the programme.
Congress parliamentary chairperson Sonia Gandhi will also meet party's Lok Sabha members tomorrow as part of her weekly interaction.
Close Story