Police to follow new format for recording road accidents in effort to curb them
At present, police are unable to find the real cause for a majority of road accident cases.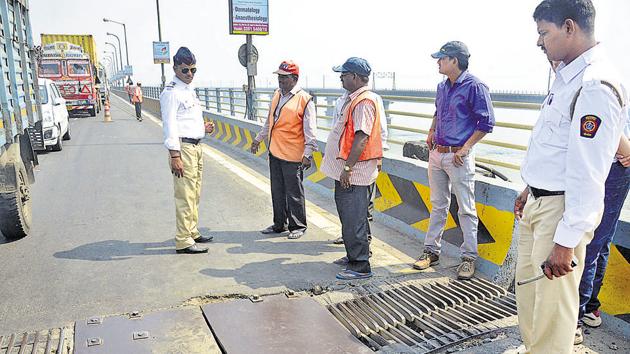 Updated on Feb 22, 2017 04:50 PM IST
The road transport and highways ministry on Tuesday unveiled a new recording format to capture the actual circumstances under which an accident occurs in a move to curb rising road mishaps in the country.
Next time there is a road accident, the policeman who reaches the spot will not only have to record basic facts such as where and how the incident happened, how many persons were killed or injured, but specific road-related details such as surface condition of the road, if there was road construction underway, type of traffic control on the stretch, etc.
Currently, in a majority of road accident cases, the police more often than not are unable to capture the real cause of the accident. "Aspects like engineering defects, road surface conditions, overloading and condition of vehicles are not considered. The blame is simply put on the drivers," said Kirti Saxena, senior advisor with the Transport Research Wing under the road ministry.
Indian roads are some of the deadliest in the world. In 2015, 1.46 lakh people lost their lives in road accidents.
The new format will come into effect soon. Saxena said the new recording format will take into account specific reason for accident. "Once police record the real cause and share it with the road ministry, the latter can make necessary interventions," she added.
The ministry has also revised the reporting format for accidents. "Under-reporting of accidents, especially where pedestrians are involved is very common now. The system has now been streamlined, which states across India will have to follow," said an official.
The new format has been recommended by an expert committee set up by the ministry. The committee has also stressed on the use of GPS by states to collect more precise data on road accidents.
"The current data shows only 10% of casualties are pedestrians. However, our study revealed that 50% of victims of road accidents in Delhi are pedestrians while the figure goes to 65% in Mumbai," said Geetam Tiwari, an IIT professor, who was a part of the panel.
Read | Death trap: Road accidents killed 400 people every day in 2015
Senior Delhi Police officers said they were yet to receive the new format for recording the details of a road accident, but termed it a "good move".
"It will help us give out the overall picture of an accident. The current format of recording an accident does not take into many factors which are the real cause of many accidents. If all factors are recorded on the spot, it will help improve on the shortcomings which are often neglected," said a senior Delhi Traffic Police officer.
Close Story
Personalise your news feed. Follow trending topics