New reforms panel formed, longer question hour time likely to be part of changes
Jun 30, 2018 11:11 PM IST
The 15-member committee on rules has members representing different parties and is expected to submit its report in the next few months.
When senior Congress MP Jairam Ramesh paid a courtesy call on Rajya Sabha chairman M Venkaiah Naidu last week, he had a suggestion to make: extend the duration of the Question Hour and Zero Hour.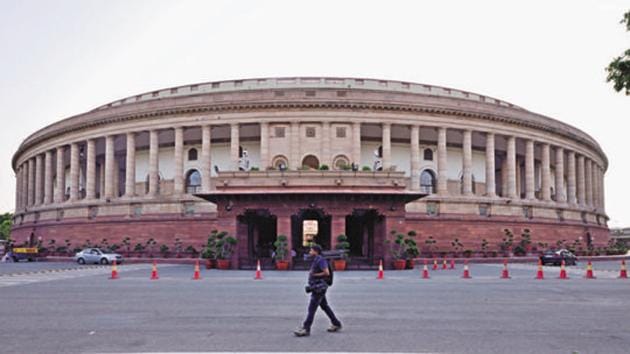 Question Hour is the slot in which members of Parliament seek replies from the government on subjects related to various ministries. Zero Hour is when members bring substantive issues to the attention of the House.
Naidu did not rule out Ramesh's out-of-the-box idea of adding half-an-hour to each of the two slots in the Rajya Sabha, where disruption of proceedings by combative opposition members over disputes with the Treasury benches is common. "But Naidu said categorically that the House should function properly first. Then we can think of these ideas," said a close aide to Naidu.
Ramesh's timing was right. Naidu has just rejigged a panel to review the rules governing the House amid talk of a new provision for automatic suspension of unruly members.
"Naidu said starting the session from 10 am instead of the current 11 am schedule can always be discussed among members. He also said that he alone can't take a call as relevant committees are there to think about these possibilities," said Ramesh.
The 15-member committee on rules has members representing different parties and is expected to submit its report in the next few months. MPs such as Ramesh, Swapan Dasgupta, Naresh Gujral, Tiruchi Siva and YS Chowdhury have been appointed members of the panel. Outgoing deputy chairman PJ Kurien is also a member.
"Be it Jairam Ramesh or anyone else, all ideas can be discussed here for better utilisation of time. Naidu doesn't reject ideas but he also can't take a call on these matters," said a senior officer in Naidu's office.
In April, the Rajya Sabha chairman dubbed disruptions in the House during the second half of the budget session a "sad commentary" on the functioning of India's parliamentary democracy and said matters of public importance could not be discussed because of the "collective failure" of lawmakers.
A member of the committee on rules said on condition of anonymity, "This panel assumes importance amid the growing clamour for amending the rules of the Upper House to empower it to take faster steps to curb disruptions."
The committee is also expected to look at other big issues and may suggest some major reforms.
Currently, if an MP is repeatedly disrupting proceedings by rushing to the centre of the House, a notice has to be first served by a member for his suspension to the Chairman, who would then refer it to a House panel. Only when he panel makes its recommendation, after a lengthy process of hearing, can a motion to suspend the member be taken up for consideration.
That's unlike in the Lok Sabha, where a motion can be immediately introduced and an unruly member suspended from attending the session for a maximum of five days.
Last year, in a lecture, Naidu suggested "automatic suspension" of MPs who rush to the well of the House. Naidu's predecessor Hamid Ansari had also suggested that senior members explore the possibilities of amending the rules to allow the House to function more effectively.